PUBG is kicking of a raft of celebrations for its fourth birthday by offering two colourful new skins.
Between March 18-24 you can pick up the M41A and hoodie pairing, and from March 25-31 you can get an exclusive victory dance emote.
Check them out:
The criteria for claiming the rewards involve some 'super difficult missions', which players must complete one of:
Play PUBG for 4 hours

Get 4 kills

Play more than 4 matches (must survive more than 4 minutes)

Finish a match in 4th or above.
PUBG Partners Giveaway
The many regional PUBG channels will also be running their own giveaways of in-game items, so keep an eye out for your local crew to reveal details!
PUBG 4th Anniversary Celebration Video
A special video has been released to commemorate the PUBG community. You can watch this below:
PUBG 4th Anniversary Hashtag G-Coin Giveaway
Another giveaway takes place on social media, and involves players getting interactive.
To be in with a chance of winning 1,000 G-Coins, simply take an in-game screenshot of your character with one of the newly implemented Grafitti Contest entries.
Then, post it on social media — Twitter, Facebook, Instagram or Weibo — with the hashtag #PUBG4thAnniversary and your country's specific hashtag (see your regional channel for that)
If successful, you'll receive a notification from the team!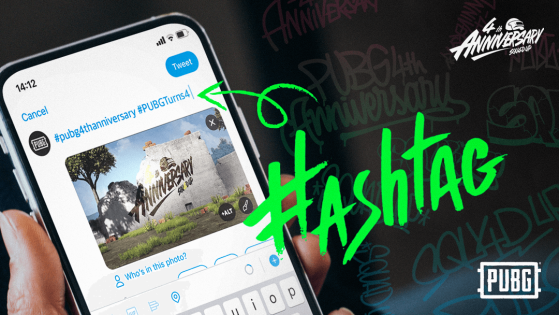 PUBG Partners Throwdown Tournament
A special Europe event, this tournament sees PUBG Partners do battle for Chicken Dinners and some great prizes.
According to PUBG Corp., fans will be able to claim some special anniversary sunglasses skins by watching the event and from their favourite partners.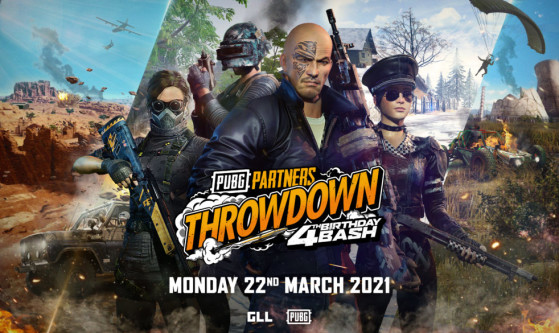 This takes place on Monday 22 March, between 18:00-21:00 CET.
You can watch all the action on the official PUBG Europe Twitch channel.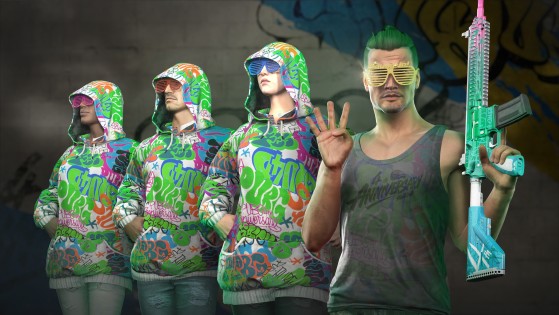 PUBG is celebrating its 4th anniversary on March 23 – and it's kicking off the celebrations with a hashtag giveaway event.