Our interview takes place shortly after FaZe Clan's victory at PUBG Continental Series 2, the second in a series of events held online by PUBG Corporation in the wake of the global coronavirus pandemic. It's been a testing year for esports in general, and after a quiet opening half to the year, the major PUBG events are now coming thick and fast.
The break has also given FaZe time to work on integrating a new member of the squad, Gustav "Gustav" Blønd, having decided to make a change from former captain Anssi "mxey" Pekkonen in the wake of a mightily impressive second place at the PUBG Global Championship last November. Now, after a shaky start to life together, Fuzzface and his new-look roster appear to have finally found their groove with their latest win.
Naturally, winning feels good. For Fuzzface, it's validation for all the time and effort spent on various aspects of the game; the feeling of that valuable time being reciprocated and not essentially wasted. However, it has also been a challenge to reach this point once again — the aforementioned pandemic and ensuing distance, the lack of top-tier events for the squad to test their mettle.
"Ever since [the roster change] it's been a bit of a rocky road. Sometimes that's expected, but it lasted for way longer than we anticipated," he says. But he doesn't necessarily see it as a problem, more part of the journey. "We always end up with these hurdles as a team, or barriers we have to push through, otherwise you're not going to achieve anything together."
The global situation certainly affected the process of overcoming those hurdles, and Fuzzface assumes that's why it took so long for the roster to settle. Firstly, there was the lack of practice time, and then there's the fact that practicing and scrims aren't quite as valuable as actual tournament play. Luckily, the roster made its breakthrough following PCS1, with the results speaking for themselves.
"We changed roles and what we were supposed to do within the team before PCS2," Fuzzface explains. "Gustav is the main IGL, and I assist more than being an IGL myself. That's a major shift."
I put it to Fuzzface that it's a difference in strategy between the micro and macro aspects of PUBG, and he agrees. The benefits of the change are being relieved of some of the pressures of leading a team, and allowed him to focus on his own game a bit more.
"I have a different role in terms of shotcalling, being more aggressive," he says. "If we really want to take a fight I'll decide that, whereas Gustav will focus more on where we play from or how we rotate. I feel like I'm more free to do what I want, which is really nice because sometimes you get stuck in thoughts of what the team should do and you don't really play the game yourself."
Gustav helping on shotcalling, and the team settling into their new roles and routines, showed during the PCS2 Finals. FaZe picked up five chicken dinners on their way to a winning margin of over twenty points — realistically a game's breathing room at least — and have since gone on to comfortably qualify for the PCS3 Finals next month.
However, it wasn't all plain sailing in PCS2, as FaZe faltered on the penultimate day of competition and Team Liquid mounted an almost-miraculous comeback. FaZe ultimately prevailed, putting in a final-day performance that has now become a hallmark for the team — the fabled "FaZe Sunday" — but how did they cope with that sudden pressure?
This was something I was keen to dig into more. For Fuzzface, it was less about Liquid and more his side's performance.
"For me, I know we didn't perform at all to what I would expect of us or our level in the previous days," he said. "So coming into the final day, it's almost like we perform better when we're slightly angry at ourselves. You really want to nail down all those small mistakes you made, and you really don't want to fuck up — you want to perform at your absolute maximum."
I jokingly put it to Fuzzface that 'angry PUBG' is the best PUBG, in that case, given the team's successes over the years.
"I mean, it's better if you perform from the start! But I think that's something we all feel, whenever we do poorly one day, then the next day we're going to come back stronger because we're angry at ourselves. We really pay attention and focus more."
It's an interesting progression, and obviously anger at performance is something all competitors feel. I wondered whether that was something exclusive to being so close to the end having been in a winning position for so long, instead of generally, and whether fear was part of it too.
"Maybe it's not fear as such, more that you're nervous. But that's something everyone will have in competition, and it's something you just have to deal with personally or internally so you don't let it cripple you — you know it's there, and can keep moving forward."
Thankfully for FaZe, they closed out the win. But things could have been so much different if not for the now-memeworthy "FaZe Sunday" performance. It's become a thing, like Sunday Tiger Woods in his prime. For Fuzzface, if the result had gone the other way the blame would have landed squarely on their own shoulders, regardless of Liquid's comeback.
"It's always 'you threw it away'," he says. I almost always say that when we play how we are supposed to play, we always win. The only time we don't win is when we don't perform to our standards. That's not to minimise anyone else's achievements anytime, but it's almost always because of us — if we play bad, then someone else can win."
Fighting talk that you'd expect from a top-level performer, but it betrays a supreme confidence in the roster and their ability to secure those major victories. It's evident in the sheer consistency of FaZe over almost four years of competition — the team ranks second only to Korean powerhouses Gen.G in terms of prize money according to esportsearnings — and that single-minded will to win sets them apart from other teams not just in Europe, but in the West in general.
Fuzzface has a burning desire to win a Global Championship, something that has only grown since their second-place finish last year. FaZe were the only Western team to break the top five, with the other four being Asia-based, but Fuzzface doesn't think this is to do with whole regions being stronger than others.
"It's maybe the top five teams in Asia that are really strong, EU maybe top four," he explains. We've competed against Asian teams a lot before, and they always perform really well at the biggest events. It's kind of annoying that the West doesn't do equally well, compete at the same standards."
For him, a lot of this comes down to work ethic and players tending to be pretty young. Fuzzface is one of the elder statesmen of PUBG at 26, and has known a life before esports thanks to four years served in the Swedish Army. That has helped him transition more easily into a team-based dynamic, and gives him a different perspective than most. And, of course, more of a work ethic — something he thinks Asian teams can overdo sometimes, but which affects Western success.
"I know for a fact that in the Western scene in general, most people don't practice as much as they should." He doesn't see the gap between the West and Asia closing anytime soon. "[That's] not because of the effort, at least. Maybe it will close depending on something different, or if the regions' skill levels fluctuate, but I think Asia will almost always outwork others."
"[At FaZe] we have a really strong work ethic, and it's something we're consistent about. Sure, it comes in waves, but we're very consistent compared to other teams. It's the same with Liquid, they're consistent and have a strong work ethic. But there are other teams who probably don't practice or have the same work ethic, and I attribute a lot of our achievements to that."
I return to the military background, as it's something of personal interest to me. My sister was a serving soldier, as was my grandfather and uncle, and I almost became one myself before deciding on teaching. I was curious to learn more about just how much that background has translated into esports and affected the team dynamic within FaZe.
"I view it more as a personality trait and personal development [than the military aspect]," he says. "If you're a little more advanced in that, which the Army improves or helps with, then you can mesh way better within a group. You understand the dynamics of the group, what doesn't work, or what you can and cannot say because you have boundaries."
I ask Fuzzface whether that creates friction with players who are younger than himself and who don't have that military understanding.
"A lot of young people maybe aren't as respectful as they should be all the time," he says. "All of these small things will cause friction within a team because they spend a lot of time together."
I ask him if his age and responsibility as the 'dad' of PUBG gives him extra responsibilities towards teammates.
"It has a factor in team chemistry and stuff like that. I guess you can view it as more responsibility, but I view it as more opportunity to make the team better meshed, so you can tackle different issues a little bit more effectively than a lot of other teams."
"There's only so much you can do [in passing on that military knowledge] but I think in general it's more of a personal thing. Whenever you have more lengthy team talks you can have more perspective, and you can make the team feel a little better within itself."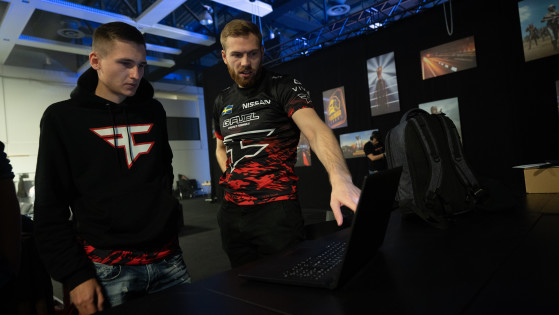 While success seemingly comes naturally for FaZe, the drive to succeed keeps Fuzzfaze motivated to perform, whether in a tournament setting or in scrims. It leads to a diligent attitude to preparing for events, whether that's studying how teams rotate or how they like to play, or how to optimise their own play on an individual level. The switch from mxey to Gustav was born of this, as was a perspective that speaks to the analytical nature of PUBG.
"Say you have to make 80 decisions in a game," he says. "Maybe you do 70 really well, but the rest maybe you were slow or the calls weren't perfect. So, if you have someone who can also assist with that, then maybe you get all of those 80 correct. That was the thinking."
Naturally this applies to all teams, but what sets FaZe apart is that, along with their work ethic, is seemingly how well they know their opposition.
"A lot of PUBG is intuition, which is fuelled by things you already know in the back of your head. Whenever you're preparing for events, maybe you don't remember specifics, but you have a general idea of how they will approach that circle, for example. You do that for the rest of the teams in the lobby, and then you'll understand how the map will play out, where people will be, and what will be free."
I put it to Fuzzface that PUBG is almost like a game of chess, and it's something he agrees with to an extent. He compares macro play is much more similar to high-level chess than in other FPS titles, but that the typical shooter reflexes come into it in the micro; the firefights and close-quarters battles that usually define the lategame.
"I'd say macro playing is probability," he says. "It's more mathematical than other FPS games, for sure."
With 2020 coming to a close, and any 2021 calendar yet to be determined, Fuzzface wants to see LAN events return alongside a more concrete path to Worlds. For him and other top players, the desire to compete against the very best is the overriding ambition. The professional PUBG calendar is often less regimented than, say, that of League of Legends, and teams often don't know what's coming until a few months before.
It doesn't affect the team's mindset too much, though, as it's something they've become used to. They just take it month by month, working hard to make sure that FaZe are prepared for any challenge put before them. For Fuzzface, he favours this to, say, a franchised league.
"I enjoyed the first years of PUBG - it was only standalone tournaments as well, almost like a different one every month in a different location that you'd have to travel for. I much prefer that as I like to live at home, I don't want to live in a league somewhere else, just to keep your personal life stable. I'm also a little bit older than most players at 26, I'd say I have a more developed personal life."
Lockdown, the long break, and then the flurry of online events in recent months haven't changed how the team prepares, with Fuzzface believing that once a team hits a certain level of skill as a unit then it's easy to return to. Dips will come, but ultimately it's like riding a bike. However, it has led to periods of boredom.
"Competing is something we all enjoy," he says. "Everyone who is competing, I'd hope they are enjoying it at least! It gets a little bit dull in the downtime — sure, you play, you scrim, but you don't really feel anything from the game, there's no stake on the line."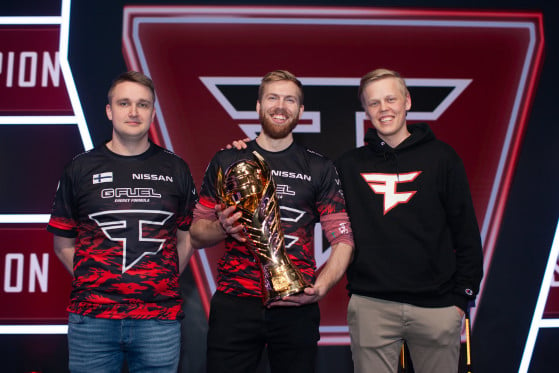 As for the team dynamic generally, it's meant the foursome have seen each other less. While they live in different countries, a typical, non-coronavirus-affected calendar would mean several LAN events at which they meet up. In that sense, the situation has led to the players not being as close as they could have been, without that bonding that can only come from being in the trenches together. Voice comms over Discord don't really count.
That doesn't stop Fuzzface from pushing himself to the limit, though.
"I wouldn't say I'm a sore loser, but whenever we don't win I'm always disappointed in myself because I know there's things I could have done better, things I could have improved, and I never stop feeling that way. No matter how many times we've won in the past, whenever we do really bad - even sometimes in a scrim game - I feel so bad about myself that I just want to improve and be better! I don't want to be stale or regress."
Our time comes to a close, and so I ask the question of PCS3 next month. Who will win?
Fuzzface hesitates, then says they should win, and I jokingly suggest his earlier confidence is a lie. I ask him which teams he considers to be FaZe Clan's closest challengers for their PCS crown and the lion's share of $200,000.
"I'd say we have at least four other teams who are all really good and can easily compete for first place. Right now I would say they are Natus Vincere, Team Liquid, TSM, and shiftW who are all really strong, so you'd expect them to do well — any of those teams have the potential."
But will they beat you?
"Not if we play well!"
On any given FaZe Sunday, they're either going to win or lose. But it's always going to be in their own hands.
The PCS3 Europe Finals take place November 7-22.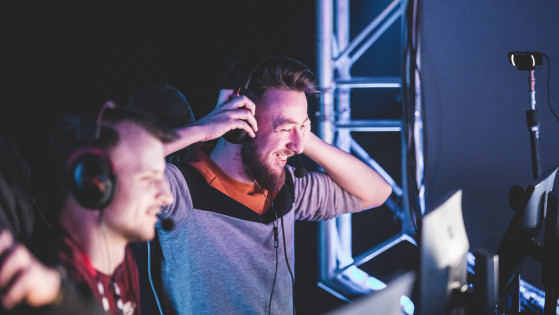 pubg-esports
Following the end of PCS2 Europe, in which Raise Your Edge finished a creditable eighth place, we caught up with Benjamin "mOnKeY" Lartigue to get his thoughts on RYE's progress, adding ADOUZ1E to the squad, and the overall health of EU PUBG.