The PUBG Esports team has given an additional explanation for the format they'll be using to determine the winners of the PUBG Continental Series 4. In a new post, further thoughts behind the "Winner Winner Chicken Dinner" format are shared in attempt to calm an upset PUBG esports community.
"Winning is everything - whether you're a solo, duos, or squads player, the Chicken Dinner is always the ultimate prize," the post reads, referring to the extra emphasis the WWCD format puts on rounds finished in first place. Commonly-heard criticism was that the WWCD format does not reward consistency as much as the previously used S.U.P.E.R. format. The post doubles down on confirming that, stating: "We're eager to reduce the gap between what PUBG fans play, and what they watch."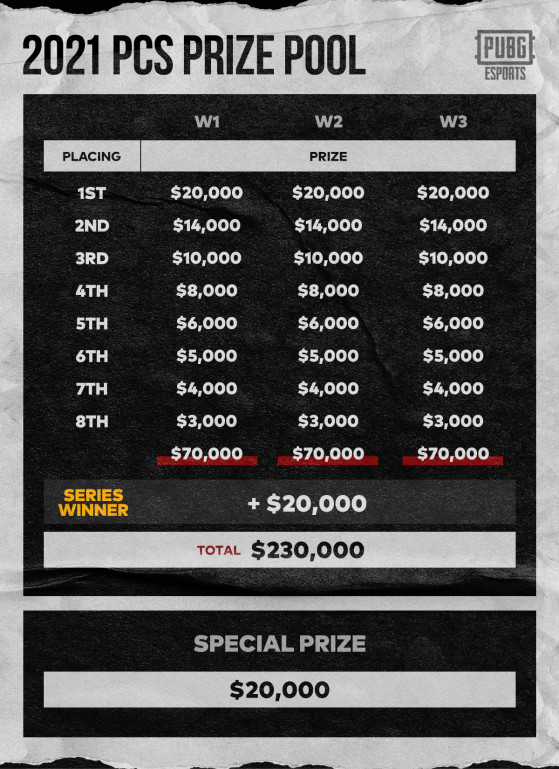 They further assert that individual kills will still play a large role in awarding points and making sure that developments during the game matter, discouraging players from hiding in a bush until the very last moment: "Kill points will still play an important factor in the new system, as equally matched teams will be separated by their kills. It will be the key factor in deciding the final rank."
Though the WWCD format will still be used as it was originally introduced, the PUBG Esports team asks the community to keep providing feedback.
Batman is due to come to Fortnite through the series with DC Comics, but it seems more content is on the way including a new location for his secret base.
Image courtesy of PUBG Corp.