The PUBG esports team has revealed the details for 2021's next big event for the title: the PUBG CONTINENTAL SERIES 4 (PCS4).
PCS4, which runs from June 10th until the 27th depending on the region that's playing, has an increased prize pool—1 million dollar is split among the competing regions. However, the biggest change to the CONTINENTAL SERIES is that Latin America now participates in the hunt for glory, as it has merged with the North American region to form The Americas.
The regions now are as follows:
Asia: Korea, Japan, China, Chinese Taipei

Asia Pacific: Southeast Asia & Oceania

Americas: North America & Latin America

Europe: Europe, Middle East, Africa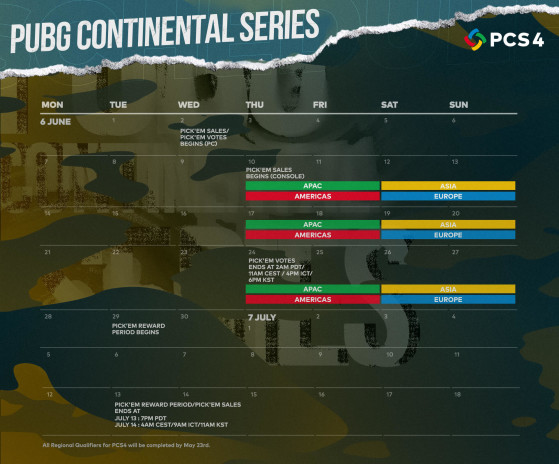 Asia Pacific and The Americas play their three weeks of competition on June 10th/11th, June 17th/18th, and June 24th/25th. Asia and Europe play two days later each week, competing on June 12th/13th, June 19th/20th, and June 26th/27th.
The regular prize pool is the same per region. Each team that wins their week earns $20,000 USD of a $70,000 weekly prize pool. Bonus rewards are available again as well: the kill leader earns $5,000 extra, the 'insane squad' (team with the most impressive moment) gets $5,000 as well, and the 'All PCS Team' gets a $10,000 bonus ($2,500 per member) for each best-performing player in a series.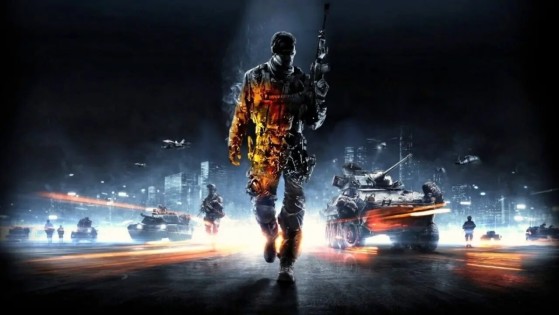 After months of rumors and leaks, we are finally getting an official showcase of the next Battlefield.
Image courtesy of PUBG.