All 32 participants of the PUBG Global Invitational.S will feature in this mini-event, which takes place from March 5-7.
The teams will be split into eight groups of four, based on the PGI.S standings. before the tournament takes on a knockout format.
The tournament takes place entirely on Erangel, and controversially, is only played in third-person perspective. The first bluezone of each game will be 2.5km in diameter, and is known from the moment the plane takes off.
To ensure shorter matches, the bluezone will shrink more quickly, fo a roughly 13-minute game. There are no care packages or redzones, and the bluezone is much more damaging.
Here's the overall format, visualised: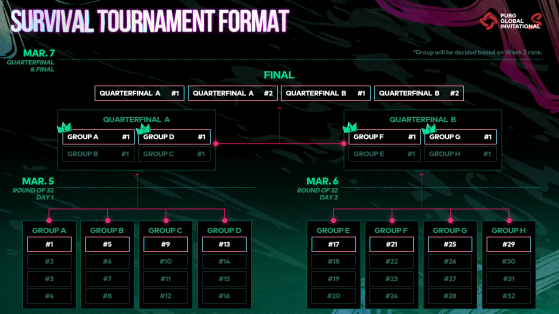 The eight groups will play three rounds each, according to the SUPER rules we're used to. The highest-scoring teams in each group at the end of those three rounds advance to the semifinals.
After three more rounds, the top two teams from each semifinal will contest the final.
In terms of prize pool, a total of $60,000 is on offer — more than in the first week of PGI.S proper. The split is as follows:
1st place: $30,000

2nd place: $15,000

3rd place: $10,000

4th place: $5,000
This prize money does not count towards the overall PGI.S standings.
See the next page for full results and livestream!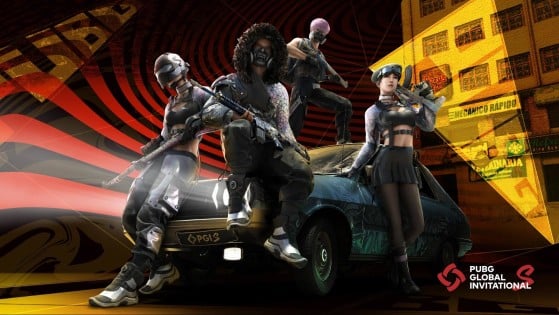 pubg-esports
The first major international PUBG tournament of the year — the PUBG Global Invitational.S — kicks off on Friday, February 5 2021, and sees 32 of the world's best teams will do battle for the ultimate Chicken Dinner. Here's what you need to know.