Thirty-two teams, a whole month of play, and a minimum of $3.5 million on the line — the PUBG Global Invitational.S is the biggest tournament held in the esport to-date.
It doesn't follow the typical competitive SUPER (Standard and Universal PUBG Esports Ruleset) format, so we've put together a primer that has you covered.
Simply click the links below, or use the drop-down menu above!
What is PGI.S?
In short, PGI.S is the culmination of an atypical year in esports, following the successful PUBG Continental Series events of 2020 that pulled in over 60M hours of viewing time across 15 countries, and which passed on almost $5.5m to teams from 15 countries.
So, what does the 'S' mean?
It can mean many things, all which represent PUBG Esports at its finest:
Survival - the core of of what makes PUBG esports

Series - indicating the longest PUBG event ever

$ - for the prize money!

Showdown - representing the teams who will do battle

Show - for a great event!

Super - signalling the status of the teams taking part

Supreme - Winner takes all in PGI.S!

Strong - the best teams across 2020 are here

Strategy - teams will need to be on top of their game to win!
Full PGI.S Schedule
PGI.S kicks off with the Rank Decision matches on February 5, 2021, with this stage lasting three days.
On Monday, February 8, the first Weekly Survival event starts, lasting three days, with the Weekly Final taking place across February 13-14.
After that, there are five more weeks of Weekly Survival events run Tuesdays to Thursdays, with Weekly Finals always taking place on Saturdays and Sundays.
After three sets of weekly events, there is a week's break, in which the Suvival Tournament takes place. See the next page for details.
What Safety Measures Have Been Implemented?
Given the world is still in the midst of a global pandemic, the strictest safety measures have been implemented to ensure a high level of competition and the wellbeing of all taking part.
PGI.S takes part at Studio Paradise in Incheon, Republic of Korea, under a strict bubble. All players and production stafff on-site have undertaken a two-week quarantine, with equipment provided to allow players to scrim during this time.
Some teams, who are able to play online (thanks to server proximity etc.), will play from their home bases - meaning not all teams are on-site.
All participants on-site will wear masks and temperature patches, with gate management and venue sterilisation, while they have been subject to at least four PCR tests. These will also be available at any time for any participant, alongside random testing throughout, and there is 24/7 on-site medical support with the cooperation with Korean authorities.
Should a positive case present itself, government prevention protocols and guidelines will instantly be implemented.
Safety has been a top priority for PUBG Esports in hosting one of the first major offline esports events of the year!
PGI.S Tournament Format & Prize Pool Structure
PGI.S Broadcast Talent & Streaming Details
PGI.S Teams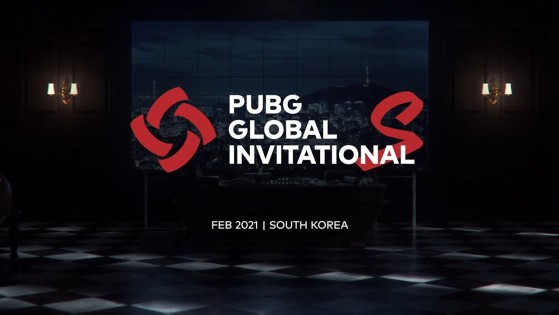 pubg-esports
The PUBG Global Invitational.S will be the biggest and most ambitious PUBG tournament held to date. It will see 32 teams from around the world head to South Korea for an eight-week event, with a minimum prize pool of $3.5m on the table.