As it was announced last week, Square Enix broadcasted a digital event to share news about the publisher's titles. The show is already over and here are the highlights:
Outriders
There was a new trailer for the People Can Fly new third person shooter RPG. It showed a general gameplay overview, focusing on classes, sidequests, armor and weapons mods, craft system and vehicle customization.
Outriders is coming on April 1 and it will be available in Xbox Game Pass on day one.
Tomb Raider 25th Anniversary
While there wasn't an announcement of a new entry, the adventurer Lara Croft is getting more Fortnite crossovers, a new live action film and even a Netflix anime adaptation. Also, the Survivor Trilogy collection was officially presented.
Just Cause: Mobile
The mobile version of the explosive franchise was revealed. It is going to be a free-to-play action shooter, with both single-player and multiplayer content. No release date yet.
Project Hitman Sniper Assassins (Working Title)
Join Agent 47 in a new mobile experience. Developed by Square Enix Montréal, this is an original Hitman story with new playable characters and gameplay features. It will release in 2021 on iOS and Android.
Space Invaders
A new augmented reality Space Invaders is being developed by Square Enix Montréal in collaboration with TAITO. It'll be avaible on mobile devices, but there is no word on when.
Marvel's Avengers
There was a new trailer showing the next-gen updates and the "Future Imperfect" DLC content, with extended gameplay and a new look into Kate Bishop and Hawkeye. Fortunately, both the enhancements and the new story are already available. Also, Black Panther is coming and he's not alone.
Balan Wonderworld
A brand new gameplay was shown. This magic platformer with lots of costumes to wear is releasing next week, on March 26.
Life is Strange: True Colors
Discover the story of Alex, a woman who is capable of feeling other people emotions by just being near them. But beware, because if she's exposed too much, her own feelings will be afected in unknown ways. Developed by Deck Nine Games, True Colors is the new entry in the well-known supernatural franchise.
It will arrive on September 10 and this time it's a complete game from the start. Also, the original Life is Strange and Before the Storm will be remastered later this year.
Forspoken (Ex-Project Athia)
Project Athia is still alive! Join Frey (played by popular actress Ella Balinksa) in these big mysterious lands. Expect spells, exploration and wild creatures. Forspoken is coming in 2022 on PS5 and PC (no Xbox announcement yet).
Lastly, the company announced that a future "Square Enix Presents" will take place during summer.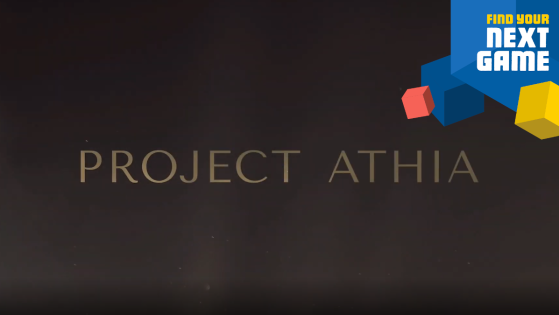 fyng
An enigmatic trailer showed off the beautiful world of a game tentatively titled Project Athia, a PlayStation 5 exclusive from Square Enix without a release date.