Last week, we told you about Cyberpunk 2077's incoming patch 1.2. CD Projekt Red announced that the developers were working on a substantial number of fixes and improvements, but there wasn't a release date for them.
However, the situation has changed earlier today. Patch 1.2 is ready to download and, according to the studio, it includes "500 improvements." For starters, the police system seems to be fixed: They don't come out from nowhere in an instant anymore. Furthermore, the driving has been improved, with a new Steering Sensitivity option that makes the action feel more responsive.
The previous changes are only the beginning. The patch also includes several fixes or improvements regarding NPCs, damage, quests completion, performance, graphics, user interface, inventory, animations, crashes, freezes and much more.
The update is already available for PC and console users, but Stadia owners will have to wait a "bit longer". To read the whole list of changes, check the official patch notes.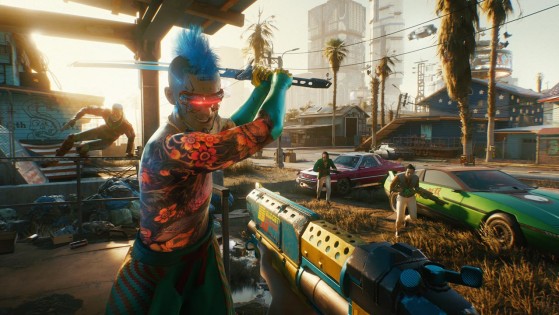 Cyberpunk 2077: Patch 1.2 details, including an overhaul of the police system
CD Projekt's latest patch should address the issues with the police showing up too fast and the difficulties driving