Riot Games has announced the groups for the Mid-Season Invitational, the international tournament that will be played in May this year. The twelve competitive League of Legends regions have been split across three groups of four, using a seeding system based on each region's international track record.
The LPL (China), LEC (Europe), and LCK (South Korea) were put into the highest pool, as the three regions have unquestionably had the most international success, especially in recent years. The VCS (Vietnam), LCS (North America), and PCS (Southeast Asia) follow in the second pool, and the LCL (CIS region), TCL (Turkey), and LLA (Latin America) in the third pool. The fourth and lowest-seeded pool comprised of the LJL (Japan), CBLoL (Brazil), and LCO (Oceania).
Each group was drawn at random, having one team of each pool in their group. The results of the draw can be found in the image below.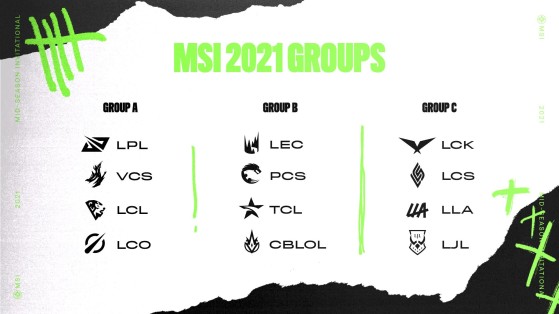 Though the seeding system has led to relatively balanced groups, there are some interregional rivalries that will spice up the competition. Most notably, in Group B, the TCL will be facing the CBLoL. Despite the fact that the two regions are far apart, both have an incredibly passionate and vocal fan base. Whenever the two meet, social media and Twitch chat light up.
Riot Games shared more than the group stage draws, though. They also announced a new prize for winning MSI this year: the winning region receives an extra slot at the League of Legends World Championship this year. Additionally, after the Mid-Season Invitational concludes, Riot will update its global power rankings. The regions that tops those rankings will also receive an additional slot at Worlds, unless that region also won MSI; in that case, the extra Worlds slot passes down to the number two reon Riot's updated global power rankings.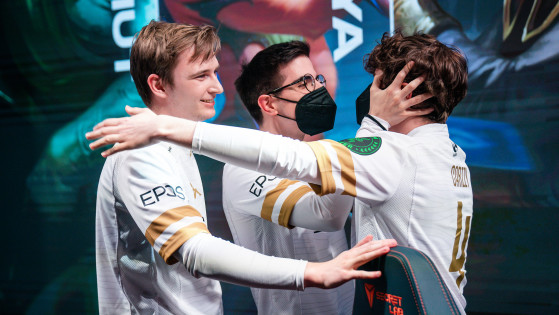 lolesports
The opening weekend of the LEC Spring Split Playoffs turned out to be a lot closer than expected, with fan-favorites struggling to close out wins.
Image courtesy Riot Games.