Brie Larson is perhaps best known for her role as Carol Danvers, aka Captain Marvel, in the Marvel Cinematic Universe, and now the actor has unveiled her Fortnite Locker bunder.
The Locker Bundle is made up of cosmetics and emotes chosen by the actor, and is available in the Item Shop now!
The centrepiece of the bundle is a new version of the Bush Ranger skin, inspired by her "real life squad" called the Bush Babies, which now features a necklace with the initials 'BB'.
To go along with the skin is the Buzzy Bag Back Bling, Honey Hitters Harvesting Tool, and the Freemix and Glitter emotes.
Larson has also teased that she may release her IGN so fans can try to find her, and may even post videos of her playing Fortnite. There has even been a quick exchange with Tessa Thompson, a fellow Marvel actor, about whether they could play together.
This isn't the first time that Larson has been involved in Fortnite, after her Captain Marvel skin was released last year.
Marvel has also been involved in the game, with past skins and events, and it seems there is more to come as there is lots of stuff planned for years with Marvel.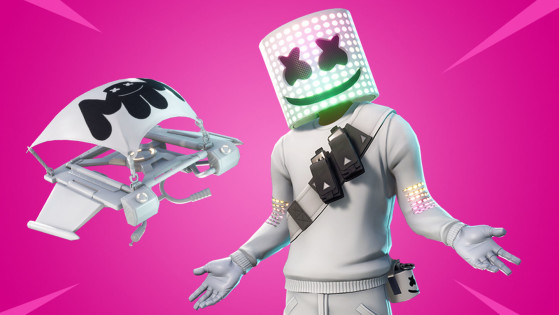 Apparently, some long expected skins and bundles like the Marshmello one are coming soon.