In an official statement, the LPL revealed it had been conducting individual investigations of all 17 Chinese League of Legends teams, their players, coaches, and management. 
As a result of these investigations, three players have come forward under a voluntary confession policy, and have been issued suspensions. The players are:
Xiang "bless" Yi-Tong - ThunderTalk Gaming

Zhou "Bo" Yang-Bo - FunPlus Phoenix

Wang "Teeen" Yao-Ji - ThunderTalk Gaming
bless is now suspended until April 21, 2022, with Teeen eligible to return on August 21, 2021. Bo will be able to resume his career on 1 July, 2021.
The players will be barred from participating in 'any professional or semi-professional competitions held by Tencent, TJ Sports, or Riot Games in any part of the world' during this their suspensions.
In their post, the LPL also comment that they have 'handled other minor violations and imposed fines or written warnings', but do not reveal who the affected parties are.
The League also states that a series of rectification measures will now be implemented, including a fund set up specifically to counter match-fixing, a dedicated investigative team, more severe punishments for those found guilty of match-fixing, and greater cooperation between the League and its teams.
Information gathering and education will also be improved. 
The LPL 2021 Spring Split concluded last week, with Royal Never Give Up securing their first title since Summer 2018.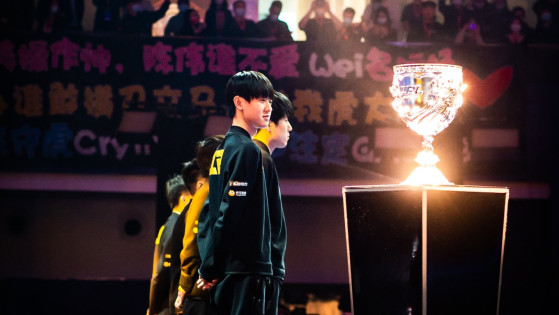 lolesports
2018 Mid-Season Invitational champion Royal Never Give Up returns to the international tournament after winning the LPL's Spring Split trophy.