The next set of VALORANT weapon skins are coming soon, initially due to be released on April 27.
Priced as a bundle for 7100 VALORANT Points, or 1775 VP per weapon (melee at 3550 VP), the skins have multiple levels of variants.
Each weapon will have five levels to unlock.
● Level 1: Model with custom ADS reticle and custom bullet ejectables
● Level 2: Custom muzzle flash VFX and fire audio; idle gem effect (gem swirls)
● Level 3: Custom equip VFX/Audio (cracks appear); custom reload VFX/Audio (cracks appear); custom inspect audio; gem reacts on kill
● Level 4: Kill Banner and Finisher
● Level 5: Chroma with gold model and blue VFX (v1); Finisher and Kill Banner are themed based on Sovereign skin
Almost reflecting what is happening in Teamfight Tactics, the Forsaken weapons bring a good vs evil theme, as they are made to contrast the Sovereign skin line.
Inspired by the Sovereign line, the Forsaken skins are meant to represent what would happen if a Sovereign were to fall and be corrupted. When a Sovereign is banished and gets corrupted, Forsaken is made, and the weapon cosmetic set tries to capture and represent that idea.
"The earliest inspiration for Forsaken actually came from one of the first few Sovereign sketches, which had blue cracks spread all throughout the porcelain exterior of the weapon. We didn't think that the cracks fit the regal and ornate style of Sovereign, but that image stuck in our heads."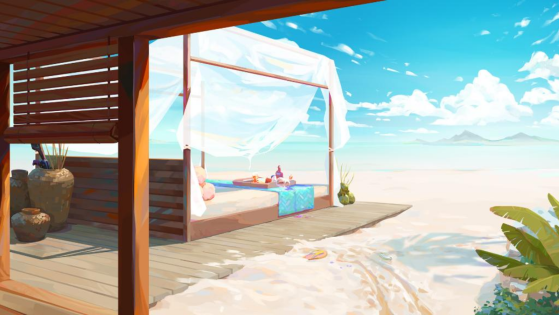 This will be the game's sixth map, from last year's 'Icebox' map.