Toxicity in online, competitive games is often rife, and that's no different for Riot Games' suite of massively popular titles.
In its short life so far, VALORANT has built a bit of a reputation for it, especially over voice comms in-game, and now the developer is taking more of a stand.
In an update on the official Riot Games website, the changes to the Privacy Notice and Terms of service have been updated to reflect the possibility of Riot using recorded voice comms to enforce its rules around toxicity and abuse.
The TL;DR of the changes, according to Riot, are the following: 
"We're updating our Privacy Notice to allow us to record and evaluate voice comms when a report for disruptive behavior is submitted, starting with VALORANT. If a violation is detected, we'll take action and remove the data when it is no longer needed for reviews.
We're implementing a new Terms of Service update with an updated global refund policy and adding language around our anti-cheat software for current and future Riot titles."
In the post, Riot says that VALORANT is the only game they plan to use this feature for, and the policy is a logical move given voice communication is such an integral part of gameplay in the game.
Sexism is something that is rife in the game, with several prominent non-male personalities sharing their experiences of playing VALORANT with voice comms since the game's release.
Even Riot employees are not exempt from the abuse — in April last year, a UX Designer on VALORANT posted a detailed thread of her experience in-game:
It's common to see posts on social media from non-male players, speaking of their hesitation to even engage in voice comms in VALORANT for fear of the sexism and abuse. 
With Riot seemingly taking a tougher stance on the matter, here's hoping that a solution is forthcoming — there should be no place for sexism and toxicity in games, full stop.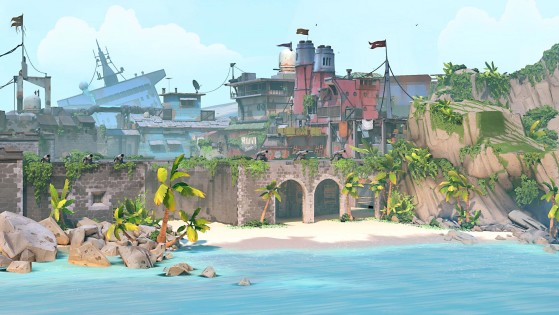 Patch 2.08 brings a host of bugfixes, as well as the Breeze map. There is no Agent this patch, but a new Agent is expected to come as part of the next Episode in June.