The League of Legends Mid-Season Invitational kicked off with the major regions standing tall over their opponents, with the most entertaining matches coming from smaller regions.
The day kicked off with Group C, as reigning world champions DWG KIA took on LCS champions Cloud9. Though Cloud9 briefly got people's hopes up after they got the first kill of the game, DWG KIA took control of the game quickly. By playing around objectives better than their opponents, the South Koreans rapidly increased their lead and overpowered Cloud9 in team fights.
In the second game, between Infinity Esports and DetonatioN FocusMe, things were far more volatile. Infinity Esports kicked off strongly and looked to cruise towards a victory, until DetonatioN FocusMe punished a few mistakes and got back into the race. Off the back of a great performance from mid laner Cristian Sebastián "cody" Quispe Yampara, however, Infinity Esports still managed to grab their first victory of the tournament.
Group A started MSI off with far more one-sided results. In the three-team group, every team has a day on which they'll play twice in the first half of the Round Robin stage, and on the first day it was Pentanet.GG who had the honor. Unfortunately for the LCO representatives, neither RNG nor Unicorns of Love showed any sign of remorse. Both teams came out of the gate swinging, leaving Pentanet.GG winless after the first day.
Closing out the day, Group C brought two entertaining matches, each for different reasons. The rivalry between the Turks and Brazilians was given new fuel as Istanbul Wildcats and paiN Gaming clashed in the most tense series of the day. It seemed like Istanbul Wildcats would run away with the victory, until Leonardo "Robo" Souza put his foot down. With a stellar Darius performance, he dragged paiN Gaming back into the game, and eventually over the finish line. MAD Lions rounded up the opening day of MSI with a great showing against PSG Talon. Especially bot laner Matyáš "Carzzy" Orság popped off, destructively hopping around Summoner's Rift with Tristana.
The Mid-Season Invitational's Group Stage runs until May 11th, after which each group's top two teams advance to the Rumble Stage.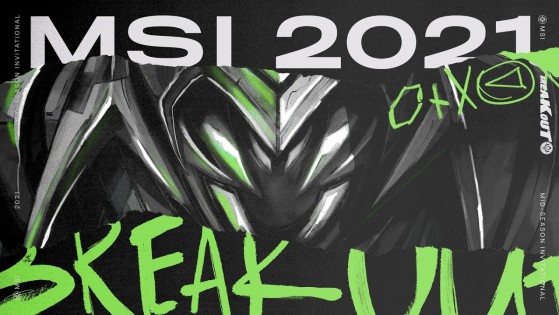 lolesports
With the first international League of Legends event of 2021 coming up, here's everything you need to know to follow the action.
Image courtesy of Riot Games.