The League of Legends Mid-Season Invitational has rounded up its first group and locked in two teams advancing to the next stage. Royal Never Give Up and Pentanet.GG will stay in Iceland for at least one more week as they compete in the Rumble Stage.
Both teams secured their spot on Sunday after a long day of best-of-ones. The MSI format lets all groups round up its second half of the double Round Robin in one day, meaning each team has to play multiple games on the same day. In Group A, due to the absence of VCS champions GAM Esports, this meant that each 'roundup day' saw the three teams play at least four games.
For RNG, the pressure faded quickly. With a quick victory in their first game, the LPL champions eliminated the possibility of having to play tiebreaker games. Afterwards, however, the team showed no sign of slowing down, as they won every game remaining and closed out the group with an 8-0 record.
Pentanet.GG's path to the Rumble Stage was much more tense. Heading into the day, the team was tied with LCL champions Unicorns of Love, and had to overcome them twice in order to make it through. Though the first game went in favor of the Russian squad, Pentanet struck back with a Zed in the mid lane, sending both teams to a deciding tiebreaker game. It wasn't even close this time around. With jungler Jackson "Pabu" Pavone on the Karthus and bot laner Mark "Praedyth" Lewis popping off on Xayah, Pentanet defeated a visibly exhausted Unicorns of Love.
The victory of Pentanet.GG marks a historical moment: it is the first time a team from the Oceanic region to advance to the next stage in a high stakes international tournament. To make the fairy tale even more magical, the Oceanic region was basically written off by everyone last year. Riot Games discontinued their official Oceanic Pro League because they didn't see a good enough return of investment, and handed production over to ESL Australia. Additionally, Oceanic players were made part of the North American player base, meaning they wouldn't consume an import slot, which saw many of the big Oceanic names leave the region.
Today the Mid-Season Invitational rounds up Group B, where MAD Lions, PSG Talon, paiN Gaming, and Istanbul Wildcats fight to advance to the Rumble Stage.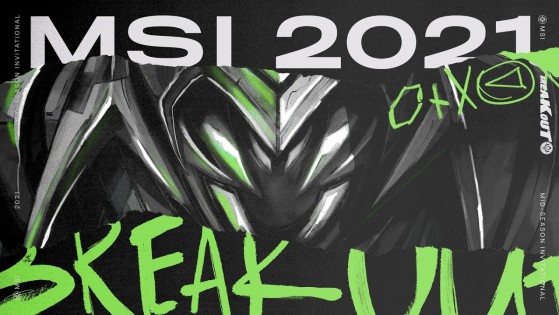 lolesports
With the first international League of Legends event of 2021 coming up, here's everything you need to know to follow the action.
Image courtesy of Riot Games.