The League of Legends Mid-Season Invitational is closing in on crowning a champion. After five days of best-of-ones in the Rumble Stage, PSG Talon and MAD Lions join the already-qualified RNG and DWG KIA.
PSG Talon escaped possible tiebreaker scenarios early on the final Rumble Stage day. With a swift win against LCO representatives Pentanet.GG, PSG Talon cranked up their score high enough to sigh a breath of relief and look forward to the semi-finals. MAD Lions made an end to possible tiebreakers quickly too by surprising many and defeating the LPL's RNG.
With PSG Talon and MAD Lions securing the final semi-final spots, both Cloud9 and Pentanet.GG are going home. While Pentanet.GG already was eliminated from contention after the fourth Rumble Stage day, Cloud9 still had small hopes of forcing a tiebreaker series. Though the LCS champions did win their final game of the Rumble Stage, against MAD Lions, an overall 3-7 score was far from enough to make it through.
Since DWG KIA finsihed the Rumble Stage in first place, the honor and advantage befell them to pick either PSG Talon (who finished in third place) or MAD Lions (who finished in fourth place) as semi-finals opponent. The choice was swiftly made by DWG KIA, who will play their semi-finals on Saturday against MAD Lions. The other semi-finals, RNG versus PSG Talon, takes place on Friday, May 21st.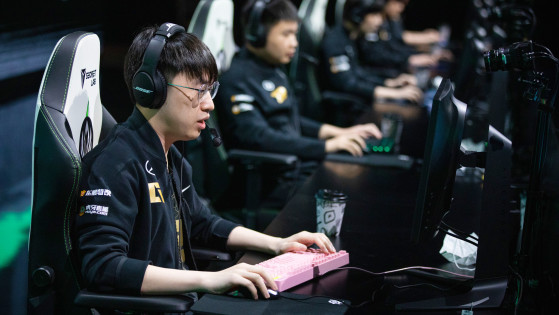 lolesports
LCK champions DWG KIA and LPL champions RNG have secured themselves a spot at MSI 2021.
Image courtesy of Riot Games.