Schalke 04 Esports has made another change to its League of Legends roster. The organisation is putting jungler Erberk "Gilius" Demir and will replace him with Thomas "Kirei" Yuen for the upcoming Summer Split in the LEC.
Kirei is being brought over from GamersOrigin, where he competed during the Spring Split. The Dutchman has a long history in competitive League of Legends, starting his career back in 2014. Since then, Kirei has competed on teams like Gamers2 (now G2 Esports), Dignitas, 1907 Fenerbahçe, and Misfits Gaming.
Schalke 04 Esports' Managing Director Tim Reichert stated: "We looked into options for the Jungle position in this offseason, and very early on realised that Kirei could be a great fit for us. He then try-outed for the team, together with [Nuclearint], and based on the feedback of Coaching staff, management, and players, we have a very good feeling going into [the] Summer Split with this Jungle-Mid Duo."
Reichert also commented on benching Gilius, who was pivotal in bringing Schalke 04 success in the second half of the 2020 Summer Split: "It feels terrible to put Gilius on the bench. He was a huge part of our Miracle Run and we re-signed him also because of that. But this Split just didn't work too well with his team, our performance at times was very shaky, so we felt like change was necessary. That said, Gilius is still under contract, he's still with us and will practice in SoloQ to be ready when needed. He also has been given the option by us to look for other opportunities."
Schalke 04's roster for the LEC Summer Split now looks as follows:
Top lane: Broken Blade

Jungle: Kirei

Mid lane: Nuclearint

Bot lane: Neon

Support: LIMIT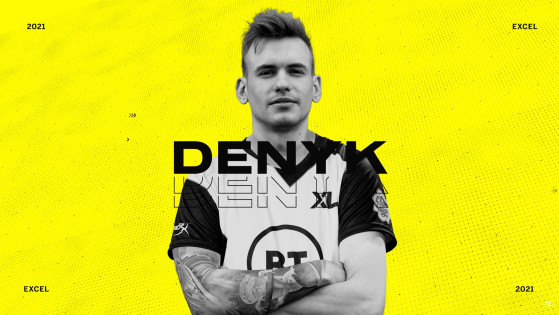 lolesports
Excel Esports has rounded up its LEC offseason signings by bringing Petr "denyk" Haramach on board for the Summer Split.
Image courtesy of Schalke 04 Esports.