An unexpected collaboration in Fortnite, the seven novels of Sanderson's Mistborn series have sold over 7 million copies (as of 2015). 
Now, fans of the series can pick up the Kelsier bundle, which includes the following items: 
Kelsier Outfit, complete with alternate Undercover style
Hemalurgic Spikes Back Bling
Volcanic Glass Daggers Pickaxe
Kelsier-themed Loading Screen
The package is available in the shop for 1,600 V-Bucks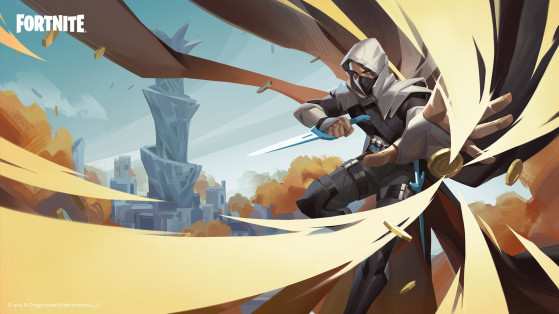 The Mistborn series, set in the Final Empire region of the world of Scadrial, is described by the author as 'a hybrid epic fantasy heist story with a focus on political intrigue and powerful action scenes'. 
In them, the classic 'hero wins overall' theme is turned on its head, with the lore dealing with the aftermath of the prophesied hero losing his battle with the Dark Lord. A thousand years later, with the world covered in ash, a group of thieves decides to take matters into their own hands. 
Step forward, Kelsier.
You can read more about the Mistborn Saga on the author's website.