South Korean League of Legends fans will soon be able to root for their favorite teams in person again. According to Korizen reporter Ashley Kang, Riot Games' South Korean department has given the green light to start testing LCK games being played in a LAN environment, with a live audience and press in attendance.
The LCK Summer Split, which kicks off on the ninth of June and runs until the 15th of August with its regular Split, will be played in LoL Park in Seoul, as is tradition. Up to forty lucky fans will be allowed in the venue per day, granting them and others in the venue enough space to cheer safely.
Like esports events all around the globe, the LCK transitioned to an online format in 2020 as the coronavirus pandemic worsened. With vaccines rolling out and new cases being brought down significantly, more and more countries are slowly loosening rules to return to the 'normal' way of life.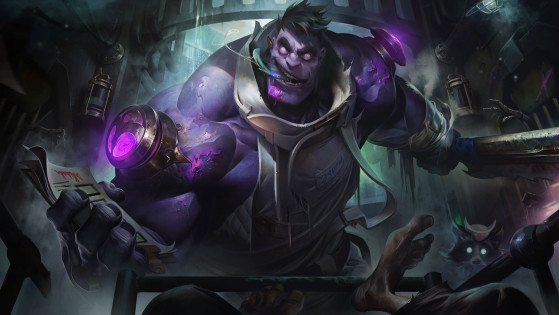 The Dr. Mundo changes have been on everyone's minds since the Volibear rework. While there is a focus on the visual changes, there have been changes to his abilities too.
Image courtesy of Riot Games.