The LCS is back after a break of almost eight weeks, and the North American League of Legends chaos has picked right up again.
For the first time, results this split carry on from the Spring Split, meaning Cloud9 held a one-game advantage over both Team Liquid and TSM.
The opening match saw TSM face off against their Mid-Season Showdown conquerors Team Liquid -- with two series losses in the same event, they were looking for revenge. With Viego now active for pro play, PowerOfEvil locked it -- and saw his team edge a 44-minute contest.
Immediately after the day's play, Team Liquid announced they were benching toplaner Alphari.
Meanwhile, defending champions Cloud9 took on bottom team Golden Guardians -- and also felt the taste of defeat. Again Viego was picked up in the midlane, this time by Perkz, but it wasn't enough to prevent GG shading an incredibly close game.
In fact, GG won with a gold deficit of 1.1k, and K1ng's debut didn't quite go to plan. Instead, the plaudits went to GG's Ablazeolive, going 11-2-8 on Zoe.
Elsewhere, FlyQuest obliterated CLG having picked both Viego and Gwen -- the first appearance for the reanimated doll.
Dignitas took down Evil Geniuses to join Liquid in equal second place, while Immortals dominated 100 Thieves.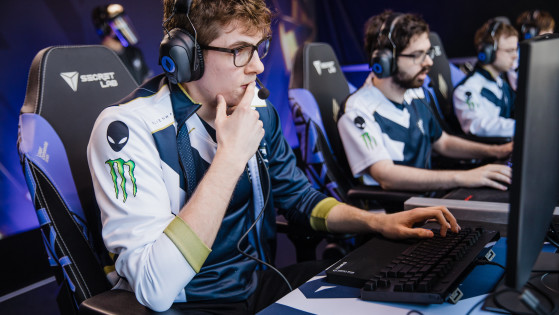 lolesports
Team Liquid bench Alphari following LCS opening loss
British toplaner Barney "Alphari" Morris has been replaced by academy player Thomas "Jenkins" Tran after Liquid's LCS Summer Split opening day loss to TSM.
Header image: Riot Games