The League of Legends Championship Series (LCS) returned last weekend with its Summer Split, sending ten teams at each other's throats once again. For TSM and Immortals the weekend couldn't have gone better, as both squads finished the opening round with a clean 3-0 score.
For TSM the weekend got progressively easier, as they first met Spring Split finalist Team Liquid on Saturday, then played Evil Geniuses, and closed out with a victory over Golden Guardians, who are currently in last place. Immortals fought their way past 100 Thieves in their first game of the weekend, but could breathe more easily afterwards as well: they too played against Golden Guardians, and finished with a victory over the ninth-placed CLG.
CLG and Evil Geniuses suffered a particularly rough three games, as they each lost all three of them. Evil Geniuses had a victory within the palm of their hands a few times, but dropped the ball ultimately as the squad struggled to close out the game.
Cloud9, winners of the Spring Split and the LCS' representatives at the Mid-Season Invitational, also had trouble getting back on the horse; the team lost against Golden Guardians as well as against 100 Thieves. Once they faced rivals Team Liquid, however, Cloud9 showed up again, closing out the game quickly and dominantly.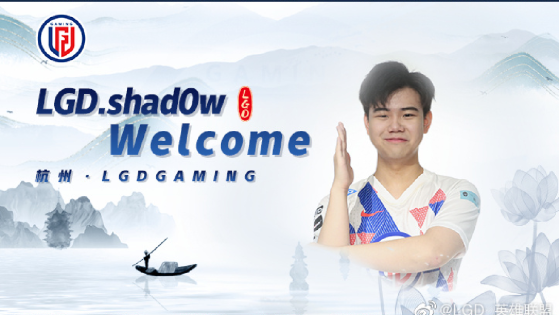 lolesports
Having left MAD Lions last December following Worlds, League of Legends jungler Zhiqiang "shad0w" Zhao failed to find a new team for the 2021 Spring Split. Now, after months of playing solo queue, he has now joined LGD Gaming for the LPL Summer Split 2021.
Image courtesy of Riot Games.