The past few months must have felt like such a long time for Zhiqiang "shad0w" Zhao. A year with MAD Lions ended at the 2020 League of Legends World Championships, where the LEC team failed to make it past the Play-In Stage, with the jungler officially leaving the org shortly following its conclusion.
After a complicated season, the Lions made a number of adjustments to their roster, notably replacing shad0w with young Spanish player Javier "Elyoya" Prades Batalla. These changes subsequently paid off, as MAD Lions secured their first ever LEC title in Spring 2021.
MAD then went on to represent the region at MSI 2021, reaching the semifinals and managing to take DAMWON KIA to a five-game series before falling.
LPL the destination for shad0w
A player of Italian and Chinese descent, shad0w has only played in Europe since the start of his career. His beginnings date back to 2016 with Element Team 1. After representing several ERL orgs, such as Team Atlantis and mousesports, he was recruited by MAD Lions in November 2019.
After his departure in December 2020, shad0w went to China in the hope of being recruited by an LPL org. After months of solo queue play, he finally found the right fit by joining the ranks of LDG Gaming. In view of his dual nationality, the player should not be considered an import.
LGD Gaming is emerging from a complicated Spring Split. With only four wins and 12 losses, the team finished a disappointing 14th place -- last --  in the standings during the regular season.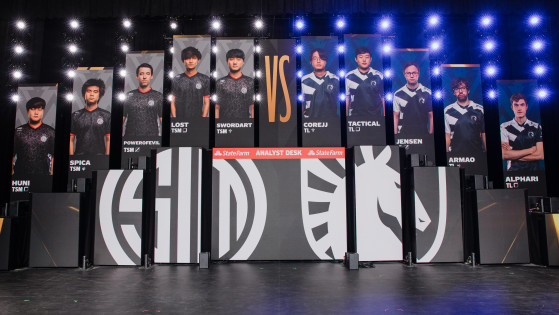 lolesports
The LCS Summer SPlit kicked off last night with a full schedule of matches -- and both Cloud9 and Team Liquid suffered defeats.