SK Gaming has made a last-minute adjustment to their League of Legends roster ahead of the start of the LEC Summer Split. The organisation had to sub out mid laner Ersin "Blue" Gören due to unexpected health issues.
The team Tweeted: "A few days ago, Ersin "Blue" Gören was admitted into hospital for chest pains and respiratory issues. After initial scans, doctors confirmed it is not Covid-19 related and concluded that he will make a swift recovery. However, Ersin will additionally be seeing a pneumologiest to make sure that there will be no further issues and that after sufficient rest, he can be back for practice and official LEC matches."
To fill the gap temporarily, SK Gaming is promoting Mihail "twohoyrz" Petkov to the main roster temporarily. The expectation is that Blue will return to the starting lineup in the second week of the Summer Split.
SK Gaming is entering the Summer Split with a different lineup from the Spring Split already. In a surprise move, jungler TynX was benched, with support player Treatz swapping to the jungle role. Head Coach Jesiz, who used to be a support player, is jumping in to be the new support player for the team.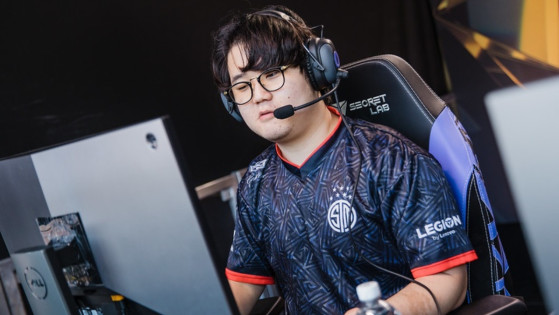 lolesports
The LCS returned with its Summer Split, sending off TSM and Immortals to a fantastic start.
Image courtesy of Michal Konkol for Riot Games.