MAD Lions has revealed that, within their League of Legends department, someone has tested positive for the coronavirus. The LEC team made the announcement late last night, after they had played and won their game against Fnatic.
"We have been in touch with local public health authorities and we are following their instructions and recommendations. Direct and indirect contacts in our organization have been tested, and in the days ahead will be retested," MAD Lions' statement reads.
Though all the LEC teams play from their own team houses, the COVID-19 case might affect how the team operates going forward. It all depends on which staff member of the team has contracted the virus, which is something MAD Lions has not made official yet. If none of the players are affected, the squad can presumably still train and play in the same room with each other.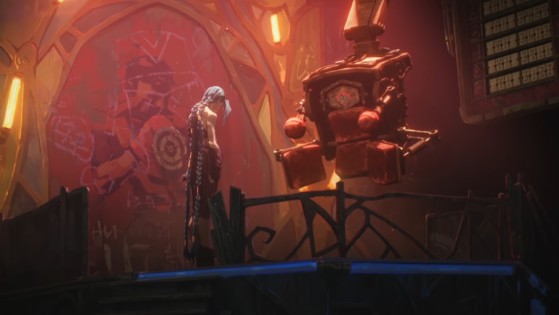 e3
Riot Games' highly anticipated animated series Arcane is coming to Netflix this fall. As part of Netflix Geeked Week, they teased a new clip featuring Jinx.
Image courtesy of Riot Games.