European League of Legends returned to the virtual stage again this weekend as the LEC Summer Split commenced.
Surprise performers Misfits Gaming came out of the gate swinging, going 3-0 during the so-called 'super weekend', which included a Sunday match day. The team toppled three teams that changed their roster, as they triumphed over Fnatic, SK Gaming, and Vitality. Mid laner Vincent "Vetheo" Berrié stood out especially, creating a highlight reel of plays on Akali.
Other strong starters were Rogue, MAD Lions, G2 Esports, and Astralis, who all went 2-1 on their return to the competition.
For Fnatic, Schalke 04, Vitality, and Excel Esports the LEC Summer Split kicked off with more disappointing results, as all of them closed out the weekend with a 1-2 score. It was SK Gaming, however, who took the hardest beating. The squad, who benched jungler TynX shortly before the Split's start, pushed support Treatz to the jungle position, and let Head Coach Jesiz play as support, went down 0-3.
SK Gaming was playing with another substitute during their games, as mid laner Blue was admitted to the hospital last week, and academy player twohoyrz had to be brought in. They're expecting Blue to make a return in the second week of the LEC, so only then will we start to see the full potential fo their lineup.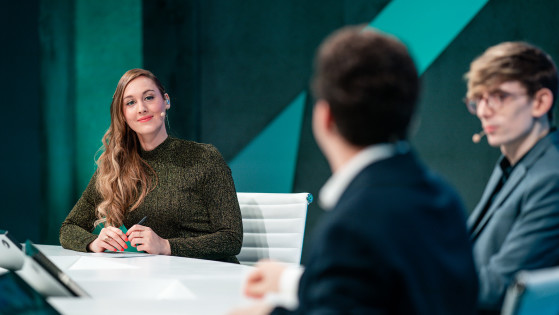 lolesports
With a record number of on-camera talent, the LEC Summer Split will be narrated more diversely than ever before.
Image courtesy of Michal Konkol for Riot Games.