For fans of Cloud9's League of Legends team, the change in the botlane made too much noise -- and not exactly because it was an improvement. The defending champions moved Zven from the starting position to the Academy team, in favor of Australian player Calvin "k1ng" Truong, in a move that looked like it would last the rest of the season
However, that has all changed after going 0-3 this past week, with Cloud9 sliding down the table as a result.
Cloud9 arrived at the Mid-Season Invitational with Zven leading the bot duo. Although the team failed to qualify from the Rumble phase, the end result didn't really appear to come from the Danish ADC. However, the technical staff made the decision to send Zven to the team's Academy, where he has had some convincing results over the past three weeks.
With Cloud9 seeking to return to the top of the leaderboard, Zven has returned for the fourth week of competition. If Cloud9 are to make Worlds, they'll need to put in the shifts over the remainder of the split.
They made the announcement was through a message on social networks announcing that "he's back."
Cloud9 will play against the Golden Guardians, 100 Thieves, and Counter Logic Gaming this week. The strongest of those is probably 100 Thieves, currently a game behind Team SoloMid at the top of the table.
On the future of k1ng, the Aussie thanked Cloud9 for the opportunity to play in the LCS. Although they were not the results he expected, he leaves with the experience of having played in the top division.
"Excited to see Lord Svenningsen back in action," he tweeted.
Zven's Cloud9 will return on June 25 for another three-game week.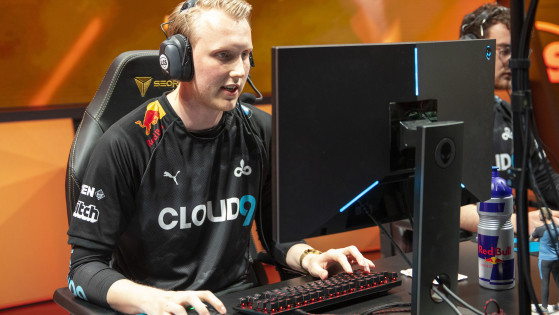 lolesports
The North American organization is promoting Calvin "K1ng" Truong to its LCS starting lineup from C9's Academy team, while Head Coach
Photo credit: Cloud9