Riot has announced that League of Legends will be receiving a number of changes to the interface, allowing players to express themselves with titles, identity crystals and banner accents — alongside a few other new things. 
These updates will arrive throughout the rest of this year, with more being added next year. 
This rework will focus mainly on what Riot Games describes as the "Gameflow" — matchmaking, loading, and end-of-game screens will be more spectacular and will adapt to current styles.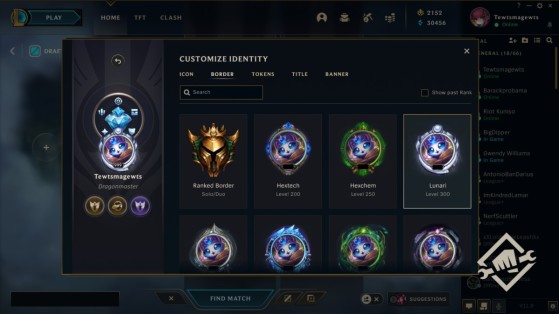 This is how Riot officially describes the three most important updates: 
Titles are slated to make their way into the game to be earned from unique actions taken in League over time. It is our hope that we can expand on your feelings of agency and immersion in League by offering both skill representation titles alongside lore and thematic expression through this content type.
Identity Crystals, an identity item and not to be confused with the Gems you earn from crafting, are planned to be a summary of players overall footprint in League, and are designed to follow a similar tiering as other competitive systems. The idea here is that the Hextech crystal displayed will grow in power as a representation of your growth in all of League play.
Banner accents, something that we're looking at to replace the unused banners in the loading screen and lobby, are still in ideation, but we hope that they will be a nice personalization option for players to really show off some of the detail of their personality outside of the game.
The developer is also working on a few other things, such as allowing players more possibilities when it comes to Progression Identity, renewing the look of Prestige levels and creating new Rank Emblems. 
You can check out the full update here.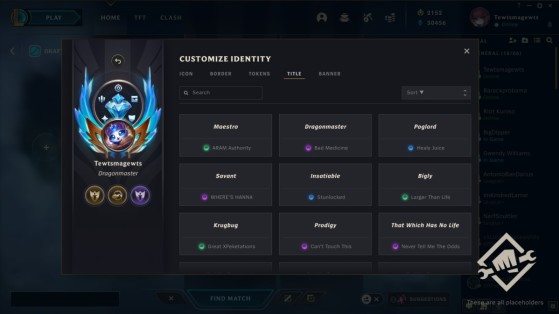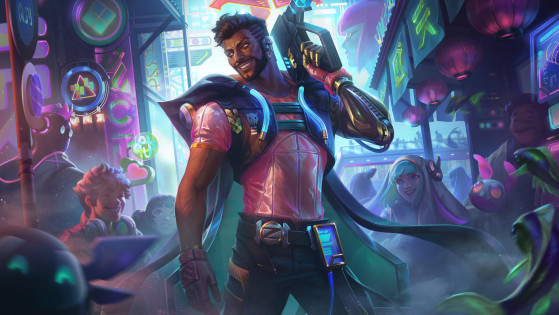 With the Sentinels of Light event well underway Riot Games is ready to release another patch with a new champion, skins, buffs, nerfs and well-deserved balances