The next big update for GTA Online is coming July 20.
The main content is centred around Los Santos Tuners, an action-packed patch that promises underground racing, missions, and an all-new meeting space.
According to Rockstar, this new patch includes the LS Car Meet, a 'shared social space' for fans of driving where you can show off your vehicles, meet somewhat shady contacts, and get some extra money.
The first thing you'll do is visit a warehouse on the outskirts of the city, in Cypress Flats, where you'll be met by an almighty din.
To take advantage of this new feature, you will need to subscribe to the Los Santos Car Meet. You'll have to pony up GTA $50,000, but that won't be a problem for you, right?
With this payment, you'll gain access to the test track, a huge space inside the Car Meet warehouse where you can drive, drift and compete freely, without interference from annoying pedestrians or the law.
The test track also includes new test vehicles, for your chance to get behind the wheel of an ever-changing selection of cars and push them to the limit.
New ways to compete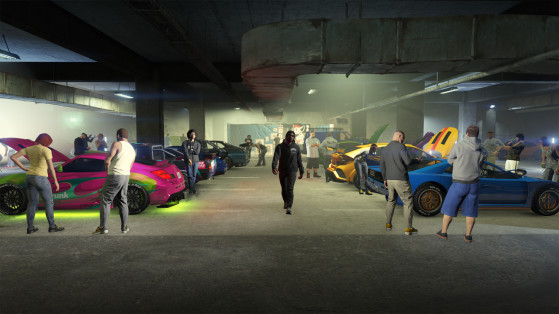 There will be new races in Los Santos, both within the Car Meet and outside it, each with their own classifications. On the test track you can take part in friendly competitions such as Sprint and Pursuit Series, as well as beating your own records in Time Trials.
There's also the Street Race Series, races on imaginative tracks that pass through the most iconic neighborhoods of Los Santos and featuring highly creative shortcuts.
17 new cars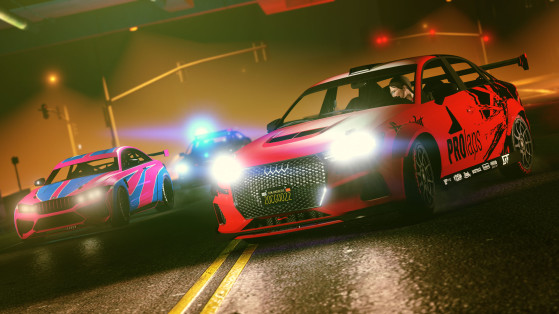 With these races you can build reputation within the Car Meet. Just log in daily, practice on the test track, or win a few races. By earning rep you'll unlock rewards that will help you raise your status even further, such as fashionable clothes, wheels, tires, special prices for certain cars, and even the option to create your own private Car Meet.
Of course, there is a fleet of 17 new cars in the pipeline too, 10 of which are available from launch. If you play GTA Online anytime between now and the release of Los Santos Tuners, you will earn a special Los Santos Customs Tee. Participate in an Impromptu Race via the Interaction Menu to blag a LS Tour Jacket.
If you go further and steal a vehicle to sell at LS Customs in Freemode, you'll get yourself the exclusive LS Customs Coveralls.
According to the official site, you can "claim your rewards by playing Los Santos Tuners on or after July 20. Your items will land in your Wardrobe 72 hours after logging in after July 23."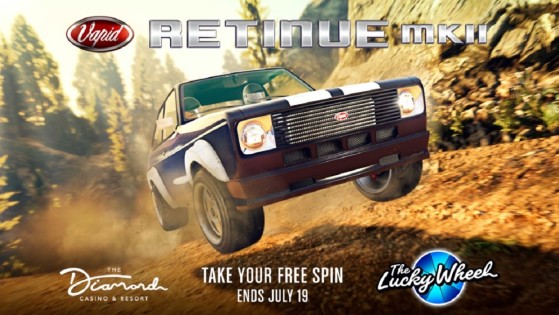 Rockstar Games has provided a weekly update for GTA Online. Here's everything you need to know for this week.