The Los Santos Tuners expansion has been released today. Rockstar Games has been gearing up for the GTA Online update over the last few months. Get ready for an expansion based on the world of sports cars and tuning, as well as racing. 
Los Santos Car Meet
It all starts tucked away in an abandoned area of Cypress Flats at the Los Santos Car Meet — a combat-free social space with room for up to 30 cars. All players will be able to enter the meet, whether they're driving or walking.
One of the key functions of this meet is to test a selection of cars. It'll even be possible to test some yet-to-be released cars in the first few weeks. It'll cost $50,000 to be take advantage of everything the LS Car Meet has to offer. 
The Test Track: An open area where players can test one of three cars, or race against other players
LSCM Mod Shop: A shop where you can watch other players mod their cars in real time
Tattoo Shop: Get a new tattoo or grab a drink 
Additional Benefits : A host of meets and test races, free entry to the Car Meet, 5% discount on tuning, the option to use it as a spawn area and extra benefits for Social Club users.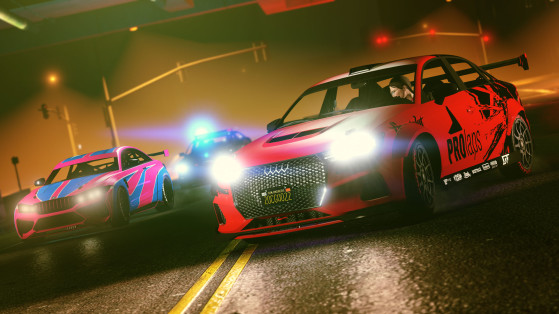 Club Members will also be able to take advantage of the following:
Street Race Series: Seven lap races for 2-8 players using exclusive cars 
Pursuit Series: Seven objective races for 4-16 players involving a police chase
Sprint: A direct invitation to a head-to-head race in Freemode for 2-4 players
You'll also be able to unlock rewards and content, such as the ability to decorate your private Car Meet by taking part in races and other events. 
The Car Shop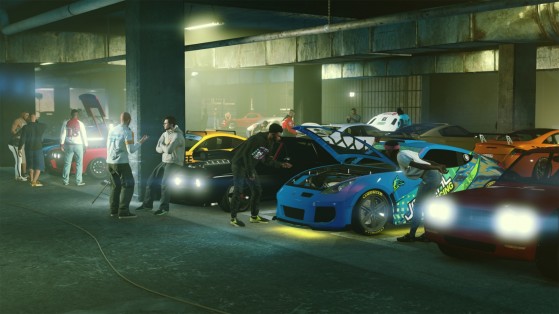 Exotic Exports List: A list with ten vehicles to steal to earn money
Modding Bay: Modify your cars, this will be accessible by other players
Mechanics: Get some extra assistance
Storage: Store up to ten cars
Personal zone:  Keep a bed, a closet and weapons here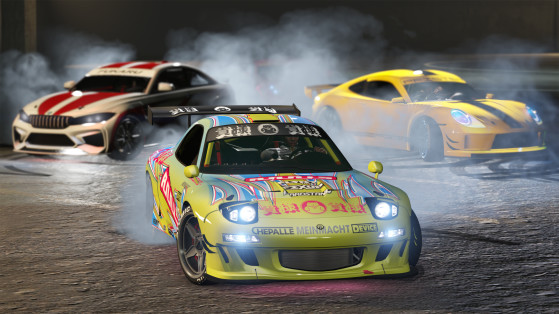 The following models will be arriving in-game:
Obey Tailgater S
Annis Euros
Dinka RT3000
Annis ZR350
Vulkar Warrener HKR
Karin Calico GTF
Annis remus
Dinka Jester RR
Karin Futo GTX
Vapid Dominator GTT
New Music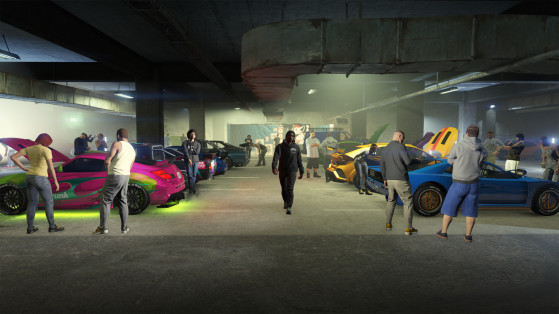 Music plays a key role in GTA and Rockstar knows it: "From a new diverse mix and new exclusive tracks from Moodymann, from Music Locker, the in-game debut of Monday Dreamin', to a new concept mix from the alumnus of CircoLoco Records, Seth Troxler, and much more, Los Santos Tuners offers something for music fans of all stripes".
Los Santos Tuners will be bringing some great changes to the listening experience. In fact. it will be the first time in GTA history that players will be able to personalize their music experience by selecting their favorite radio stations, and they'll even be able to customise their radio dial.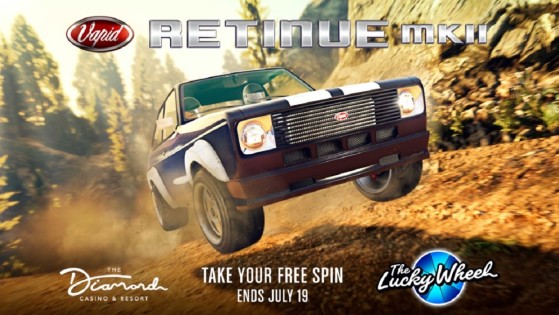 Rockstar Games has provided a weekly update for GTA Online. Here's everything you need to know for this week.