Kim "Khan" Dong-ha is competing in what will possibly be his last League of Legends split —  mandatory military service in South Korea could put the 25 year old's career on hold for the time being. 
The player has previously mentioned the need to make a difficult decision, and in a recent stream (English translation by Kevin Kim), he has elaborated on the exact reasons. "The reason I surely spoke about retiring later this season is that if I receive the enlistment notice after the start of July 2022, I will not be able to avoid it," explains the toplaner. "It will be a 'direct hit' since I have exhausted all my possibilities [to postpone military service]," he continues.
One of the ways to avoid military service is by winning a gold medal at the Olympics, but esports still doesn't qualify for this exception. The Asian Games had an esports category where China was champion, so the idea of it being present in the Olympics isn't a far-fetched idea — but this doesn't help Khan. 
Khan still has to compete in the Spring Split before thinking about his service: "Of course, I can still compete in Primavera but what is the most important thing? Worlds. It does not make any sense that a team with an eye on Worlds plays with me in Primavera, but not in Summer".
When asked why he couldn't postpone his military service any longer, he commented that there were more reasons involved — so this is probably the last season with Khan in League of Legends.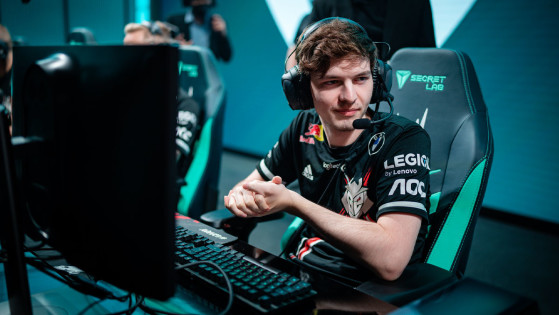 G2 Esports has secured their place kin the playoffs, and with the European title and the Worlds in their sights, Mikyx wants to go step by step.