Moving towards the end of Summer Split 2021, teams are beginning to feel pressure to qualify for the playoffs and land a spot in the upcoming League of Legends Worlds 2021.
Though it seems Chinese team Victory Five is asleep at the wheel. They no longer qualify for the playoffs after 13 losses in a row in Bo3. They were also the first team from a major region to be officially eliminated from the race to reach Worlds.
The players are lacking in motivation, which was made obvious in the last game against Suning. The jungler, Peng "pzx" Zhan-Xiang forgot to use Smite, causing his team to lose the game in just 25 minutes. 
Why Smite is so Important
You don't have to be a Grandmaster to know that a jungler without Smite is almost a guaranteed defeat. First, a team without Smite cannot secure neutral targets like the dragon, rift herald, or Baron Nashor. The opposing team and the enemy jungler can steal the target at any time with this summoner spell.
Aside from these targets, Smite also increases the speed at which you can clear your camps as well as providing significant regeneration. Clearing the jungle is almost impossible without Smite, considering you have no experience bonus.
No Rematch
You might wonder why Riot Games didn't allow a rematch, giving a team in need a little boost — and to prevent viewers from experiencing this sad sight. Summoner spells are the sole responsibility of the players. If they make a mistake, they can only blame themselves.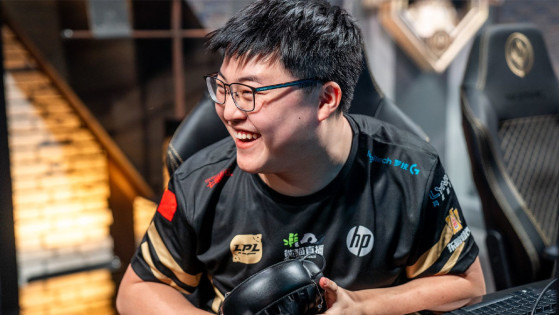 Jian "Uzi" Zi-Hao is making headlines again by engaging in a new challenge. The legendary ADC is building a team for LoL: Wild Rift.