In a post on the official Fortnite website, Epic Games have confirmed that Wonder Woman will come to the battle royale game in the coming weeks. As with several skins, such as the recent Gamora announcement, players will have the opportunity to win the skin for free.
The Wonder Woman Cup will take place on August 18, exclusively within the Duos format. The top teams in each region will earn the Wonder Woman outfit and Diana's Mantle back bling.
Players who score at least eight points in the Wonder Woman Cup will get the Honorary Amazons Loading Screen for free.
For those who don't earn the skin through the Cup, the Wonder Woman outfit will be available through the Item Shop starting August 19, 2021 at 8pm ET / 5pm PT.
The set includes the Wonder Woman outfit (including Armored variant), Golden Eagle Wings glider, Athena's Battleaxe harvesting tool, DC Trinity loading screen, and Diana's Mantle back bling with two variants.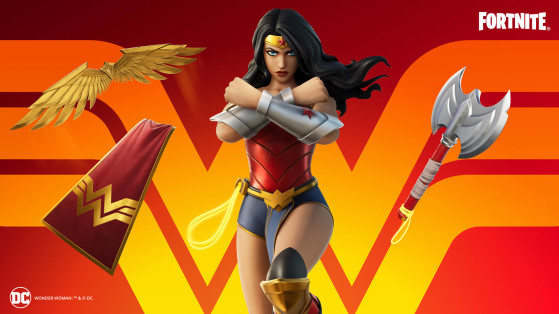 Wonder Woman Cup: Scoring
Victory Royale: 42 points

2nd: 36 points

3rd: 32 points

4th: 30 points

5th: 29 points

6th: 28 points

7th: 27 points

8th: 26 points

9th: 25 points

10th: 24 points

11th: 23 points

12th: 22 points

13th: 21 points

14th: 20 points

15th: 19 points

16th: 18 points

17th: 17 points

18th: 16 points

19th: 15 points

20th: 14 points

21st: 13 points

22nd: 12 points

23rd: 11 points

24th: 10 points

25th-29th: 9 points

30th-34th: 6 points

35th-39th: 3 points

40th-44th: 2 points

45th-50th: 1 point
Each elimination will also earn players one point.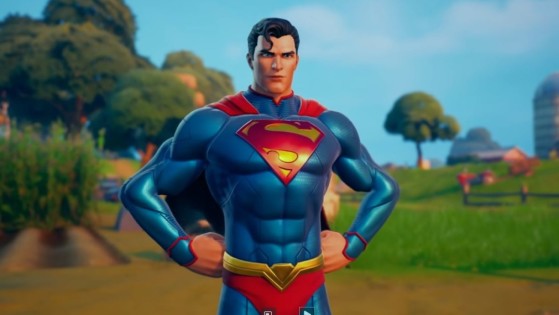 On August 10, Superman will officially soar into Fortnite. Here's what you'll need to do to unlock one of the most powerful characters in the DC Comics universe.