Due to logistical problems and the impossibility of ensuring travel for the entire LoL Esports production team, the 2021 League of Legends World Championship, initially due to take place in China, has been moved to Europe.
John Needham, Global Head of Esports at Riot Games, confirmed the news in a video released earlier today.
The League community has mixed reactions to the news, including Chinese fans, with the general consensus being that it was an unfortunate decision, yet one that was somehow inevitable.
Offering his and the company's apologies to the Chinese League community, Needham cited the Delta variant of the coronavirus currently causing disruption globally as the reason for the move.
In order for all the teams to be able to take part, Needham said, the event needed to move away from China - where rules on entry have become more restrictive in the face of the ongoing pandemic. 
Ultimately, he said, Riot needed to move the event if they were to preserve the competitive integrity of the tournament, and allow the maximum number of teams to take part.
It is not yet known just where Worlds will take place, but speculation on social media has been rampant. Venues in Spain, France, and more have been suggested, but one thing is for sure - it won't be easy to relocate the tournament for Riot.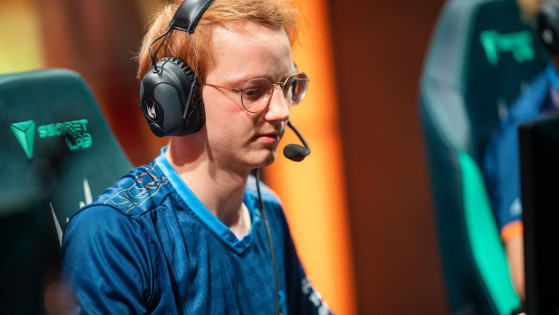 lolesports
Whether or not Rogue win the LEC title this summer won't halt their march towards Worlds. In addition to securing their spot at the League of Legends flagship event, the organization has also tied down talented midlaner Larsson until the end of 2023.