With their exit in the LEC Playoffs, the 2021 season is now over for G2 Esports. The former champs' loss to Fnatic meant that the Samurai would be absent from Worlds, prompting CEO Carlos "ocelote" Rodriguez to promise changes for next season.
According to information from the contract database (via Pablo Suárez and Jacob Wolf at Dotesports), G2 have extended Caps' contract. Due to expire next year, it will now run until the end of 2023.
The organization renewed the deals of the entire squad last year, meaning all players and coaching staff are contracted until the end of the 2022 season.
At that time, G2 had won both LEC splits, but following a disappointing Worlds, Luka "Perkz" Perkovic was sold to LCS org Cloud9.
To fill the gap left by Perkz, G2 signed Martin "Rekkles" Larsson following the expiry of his contract at bitter rivals Fnatic, and kept Caps in the midlane. This super team was built to win Worlds, but that was not to be this season.
As such, there are rumors of Rekkles' possible departure. There's nothing cofirmed on that front, and in all likelihood it probably will not happen. However, it wouldn't be the first time that a superstar team has failed to live up to expectations.
So far, Caps is the only player to have their deal renewed, but sources close to the team suggest that we could see new faces at G2 for next year. Stay tuned to what is sure to be a fascinating off-season.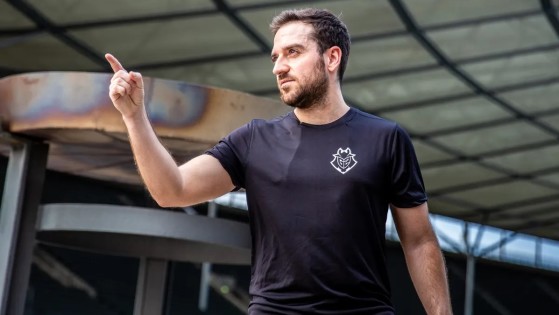 lolesports
G2 Esports co-founder Carlos "Ocelote" Rodriguez has given his thoughts after the biggest failure in his League of Legends side's history -- failing to qualify for Worlds.