Photo: Sunmi
We already knew that Sunmi was a fan of League of Legends side Damwon KIA, and that ShowMaker was a fan of the famous K-pop singer. However, we didn't expect a collaboration between the current world champions and the Korean star during Worlds 2021.
Whether or not the superstar's support will help DWG to be crowned back-to-back champions, Go or Stop? (and its accompanying video) is well worth a listen. It's more punchy than the official Worlds anthem, Burn It All Down, and we might even prefer it!
In the video, we see DWG KIA's logo almost everywhere, alongside other references to the game -- including the various solo queue ranks scrolling in the background. Nevertheless, we would have liked the connection to be a bit more obvious, with maybe a little champion cosplay a good move.
In any case, this is not the first time that the worlds of K-pop and League of Legends have come together. Whether the heavily K-pop influenced K/DA group or (G)I-DLE star Soyeon's recent participation in the Giants anthem at Worlds 2019, there is a lot to think about.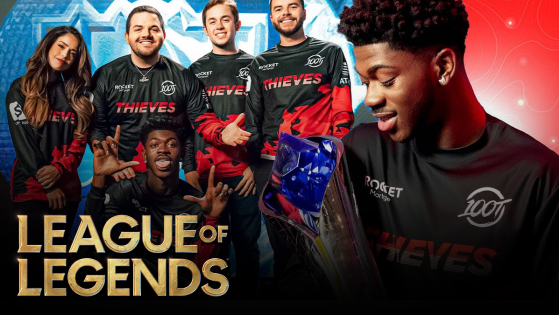 lolesports
The League of Legends 2021 Worlds Main Event is almost upon us, and to support their bid at glory, a brand new collaboration between rapper Lil Nas X and North American top seeds 100 Thieves has hit the airwaves.