Season 11 of League of Legends is coming to an end on November 15, giving players a month to reach your objectives in Ranked queues.
As usual, Riot Games will reward its players after a hard year's work. There's a new Victorious skin, rewards in Clash mode, and also rewards for the most honorable players.
Ranked Rewards
Should you attain the rank of Gold or higher this season, in either solo/duo or flex queues, you'll receive Victorious Blitzcrank (as well as unlocking Blitzcrank if you haven't already).
You'll also get chromas for each rank you have reached above Gold, with the chromas slightly differing one from queue to another.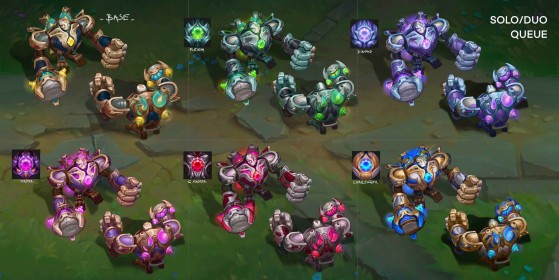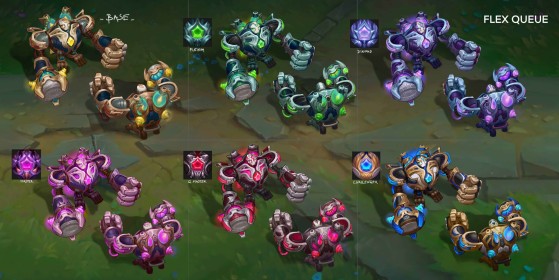 In addition, anyone who completes their placement matches in solo/duo queue, flex, or both, will permanently get the Series 1 Eternals for Blitzcrank, a Ranked profile icon for ranks reached in solo/duo and flex, and an exclusive banner trim.

Clash Rewards
For tournament lovers, Riot hasn't forgot those who have been participating in Clash mode throughout the year. To celebrate the end of its second season, there will be rewards too!
They will depend on the number of Victory Points you have accumulated over the season, although everyone will receive a Clash Contender icon for participating in a Clash tournament. The rest of the Clash-specific rewards are listed below: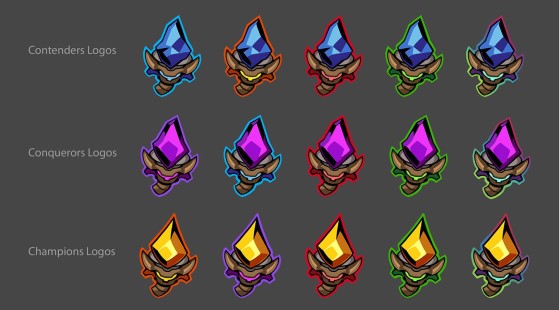 Contenders
Contender Summoner Icon: 100 VP

Contender Clash Logo: 400 VP

Contender Clash Banner: 1,000 VP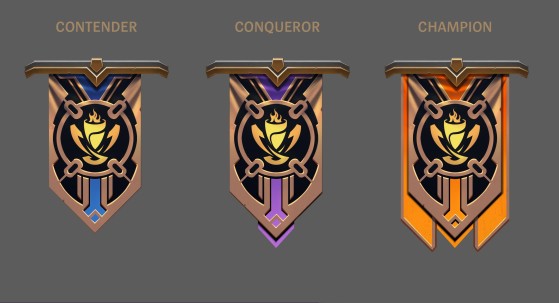 Conquerors
Conqueror Summoner Icon: 2,000 VP

Conqueror Clash Logo: 3,000 VP

Conqueror Clash Banner: 4,000 VP

Champions
Champion Summoner Icon: 5,000 HP

Clash Champion Logo: 6,000 HP

Clash Champion Banner: 7,000 HP
Honor Rewards
Of course, rewards for the calmest players make a return. As usual we're a little disappointed, since Riot has kept to exactly the same system as last season.
Even if you reach Honor 5, you'll pick up just a ward skin and emote that you'll probably never use. 
Honor 3 Capsule
Random ward skin

3 key shards
Honor 4 Capsule
Random ward skin

Random emote permanent

3 key shards
Honor 5 Capsule
Random ward skin

Random emote permanent

6 key shards
Riot has also said that this year there will be no equipment specific to your rank in the Riot Games Store.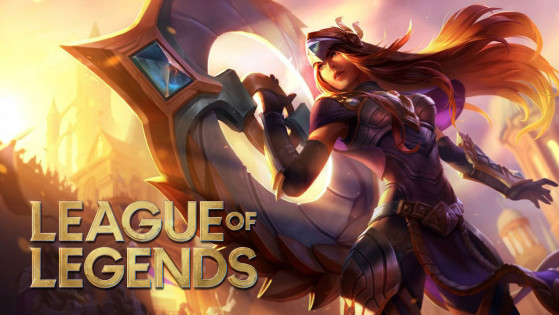 Season 11 of League of Legends is coming to a close, and the traditional end of year rewards will be soon distributed. However, did you know that less than 5 in 100 summoners are eligible for the Victorious Blitzcrank skin?