Photo: LoL Esports
While we eagerly awaited the duel between two titans of League of Legends, Faker and Chovy, another Korean had other ideas.
Canna, T1's toplaner, smurfed the game to lead his side to victory. Fast, efficient and decisive, he had no time to waste. He was, by far, our MVP of the day.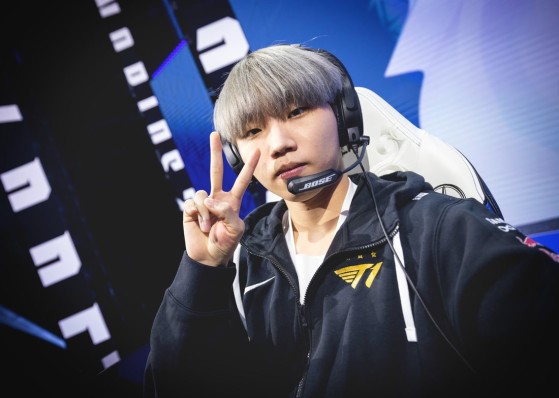 Canna in jackhammer mode
Canna is no stranger to the League of Legends scene. LCK champion in Spring 2020, he's taking part in his first major international competition. The toplaner has his own style -- hyper aggressive, rarely playing tanks. He loves to dominate his lane, and when on top form he's able to carry all of his teammates. The only concern is that on a bad day, or if he doesn't have lane priority, his aggressiveness can be severely punished.
Today, however, the toplaner was on fire. His stats speak for themselves: 1/1/4, 6/1/4, and 2/0/7 across the three games. It's unclear if Hanwha Life Esports had done their homework, but whether during the draft or in-game, HLE gave him way too much space.
During the first game, we saw him dive a Miss Fortune under her tier 2 tower without any respect. In the second, his Gwen was truly disgusting -- accounting for 35.6% of his team's damage.
To end his perfect day, we were witness to a very impressive Gnar. Always comfortable in 1v1 situations, Canna even took a walk across the map: a successful botlane teleport was followed by almost solo-killing Chovy in the midlane.
There are days where everything just seems to fall into place, and this was one of them for Canna. If he keeps playing this well, we might really start to believe in a fourth world title for T1 and Faker...
The Chovy vs Faker duel was a flop
While Canna impressed, we were a little disappointed with the Chovy vs Faker duel. The best player in the world might have been tempted to impress everyone in 1v1 situations, but Faker has nothing to prove -- and he didn't let himself be guided by his ego.
He played a clean, particularly safe game, on reliable picks such as Orianna and Lissandra. He didn't play particularly well, but it was effective all the same.
Chovy, who has been huge since the start of the tournament, was utterly silenced. There was no space for him to operate in, and he watched his teammates drown helplessly.
The young prodigy will have to come back next year, while the old guard marches on.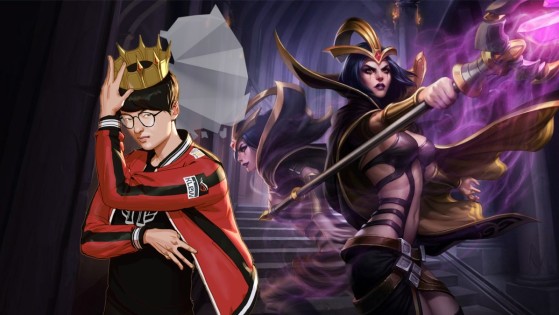 The Immortal Demon King is often said to be and will remain the best player in League of Legends history. Yet he only striked one pentakill in his career. It is still remembered today as an unforgettable spectacle.