Fans have been eagerly awaiting Riot Games' first animated series — Arcane — for some time now. Announced almost two years ago as part of the League of Legends 10th Anniversary event, it will be released on November 7 Netflix.
The video features a collaboration with Imagine Dragons, who are familiar to League esports fans.
A story that lasts
Imagine Dragons' song Warriors was chosen as the Worlds 2014 anthem. At the time, it was the first "real" song of the World Championships, and set a precedent that has lasted.
The studio is collaborating once again with the group for Arcane. In the teaser we see Jinx as a child, and the title of the song is Enemy — which probably refers to the relationship between the gunslinger and Vi.
The video clip is co-produced by Fortiche Production, a French studio which has collaborations with Riot including Get Jinxed and Warriors.
The full song is expected to be revealed before Arcane releases, on October 28.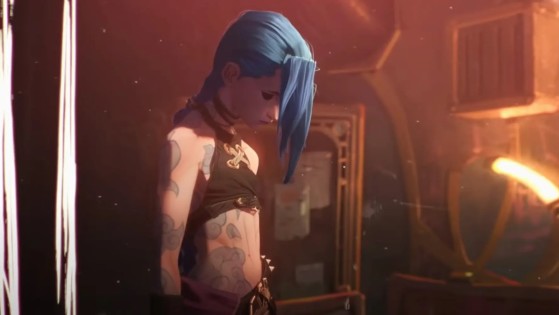 To coincide with the tenth anniversary of League of Legends in China, Riot Games has released a new trailer for Arcane that reveals a little more of the plot.