After seemingly having disappeared from our radar, local multiplayer games are making a comeback in a big way.
Led by the likes of It Takes Two, winner of Game of the Year at the recent Game Awards, the genre is seeing a bit of a renaissance.
As such, we've put together a list of some of the best games you and your family can play while camped on the sofa over Christmas.
It Takes Two
A game best played with a partner, It Takes Two was also voted Best Family Game at tThe Game Awards -- and it's a worthy choice.
Even if the story doesn't resonate for everyone, it's impossible not to be moved by the inventiveness.
Varied phases hit you at the speed of light, and there are so many innovative ideas they'll leave you dizzy.
Quite simply, this game is a must-play.
Mario Party Superstars
A classic title that lends itself perfectly to an evening with friends or family, Mario Party Superstars returns to the N64-style format which made the series such a huge success.
It's a title that guarantees tons of mayhem and fun, for all involved.
Chicory
While typically a single-player title, Chicory follows an almost Sonic-and-Tails route in allowing a second player to participate.
They'll control an additional brush, a tool which of immense importance to the gameplay. Coloring certain elements of the decor will cause reactions conducive to the resolution of certain puzzles.
It's one of our favourite indie games of 2021 -- play it for yourself and you'll understand why!
Pico Park
A title you can pick up for just $4.99 on Steam, Pico Park sees two to eight players join forces. The mechanics make things chaotic, but when all players come together, the team can be formidable.
It's up to all of you you to solve puzzles by building pyramids of small, pixelated kittens.
Like Mario Party, beware of the conflict this game can cause!
Super Mario 3D World: Bowser's Fury
An excellent title for introducing a toddler to 3D platforming, the multiplayer side of Bowser's Fury is great for a parent and child to enjoy.
As Bowser Jr., the second player is able to nab coins, immobilize enemies, and paint anything that moves (or doesn't).
A great idea is for the parent to take control of this second character, to serve as an guide for the child, immobilizing certain targets and indicating the right path to follow.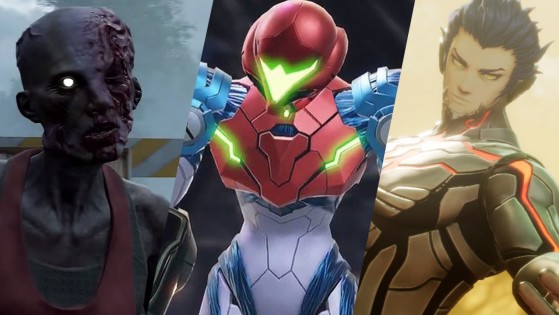 If you like a challenge, you've come to the right place. Here's our recommendations for the five most difficult games of 2021, across multiple genres.