Fortnite 's collection of emotes grows with each season and has started to reach a nice size since the servers have been online. Although the store clarifies that these are just cosmetics that provide no in-game benefit , some cause behavior so strange that they can be exploited by players.
It has happened before that Epic Games then had to intervene to modify the emote in order to avoid abuse by certain tryharders . It seems that one of them has slipped through the cracks for now.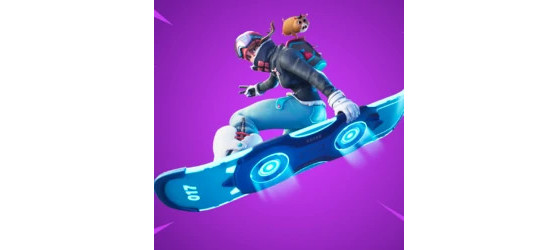 A Pay2Win emote?
Since March 24, American snowboarder Chloe Kim has entered Fortnite. Double gold medalist, the queen of the half-pipe has accepted a collaboration with Epic Games for the organization of a mini-tournament and the appearance of cosmetics bearing her image . Among the various additions, we find among others the emote "Flip the board " which makes the player do a backflip on a snowboard before looking at his public and making a peace sign.
Like most other emotes, it was above all designed to provoke its opponents and should never have allowed them to take advantage in a duel between two fighters. However, by posting the following clip to Reddit , user " Ryzii_Mode-_- " proves that the cosmetic does more than just dance:
Why is this problematic?
The funny thing here is that the winner of this game didn't even use the emote intentionally. They landed on the dance selection menu by chance in the heat of the moment and thus chose Chloe Kim's moves totally in a panic, which ultimately saved her life.