Announced in July 2021 by EA with Motive Studio at its head for a reset, Dead Space Remake will take over the classic title of the license released in 2008 , through which players will therefore find Isaac Clarke , an engineer responsible for repairing a gigantic ship mining, USG Ishimura.
If the first few gameplay images are more than promising, fans of this horrific SF game will have to be a little patient since the title will not be released until 2023.
EA unveils the first images of Dead Space Remake
It was during this month of May that the developers of EA Motive announced that they wanted to present the highly anticipated remake of Dead Space in a little more detail, and if the livestream took place on May 12, the first images presented announced the colour.
Players will be more than ever immersed in this survival horror, with updated graphics thanks to the creative direction led by a master hand by Roman Campos-Oriola but also by Eric Baptizat , former director of Assassin's Creed Valhalla.
Unfortunately, we didn't have real long minutes of gameplay, but we saw enough to easily imagine the heavy atmosphere we will have to face through this more than scary ship.
See you this fall and in January 2023!
Nevertheless, despite the cruel lack of bloody images, and to console us, EA has announced to give more news on Dead Space Remake and its development in order to have a complete reveal of the title. For this, the studio therefore gives us an appointment this fall and not on any date since it is the day of the children's favorite holiday , next October 31, Halloween day.
Finally, EA took the opportunity to lift the veil on the final release date of the title, and as we imagined, it will be necessary to wait until the year 2023 before being able to find Isaac. Dead Space Remake is actually scheduled for release on January 27, 2023 on next-gen consoles (PS5, Xbox Series X and S) and PC .
Towards a marked improvement in Dead Space
As announced several months ago, the developers of the remake of Dead Space had declared that they wanted to keep what had made the success of the title, and improve it. Thus, through this new title, we should have the chance to enjoy an uninterrupted experience in game, without loadings or transitions.
In addition, gore should be part of it since the developers wanted to make a point of honor on this axis. For this, they have reworked the impact of weapons on enemies, so that you can see absolutely everything: exposed bones, muscles, tendons, and the way the weapon will peel the enemy. By this process, players can quickly get an idea of the effectiveness of their weapon.
Finally, unlike Dead Space 3, Dead Space Remake should not offer microtransactions , to the delight of players. Although the studio has not returned to the subject, we can hope that it keeps its promise.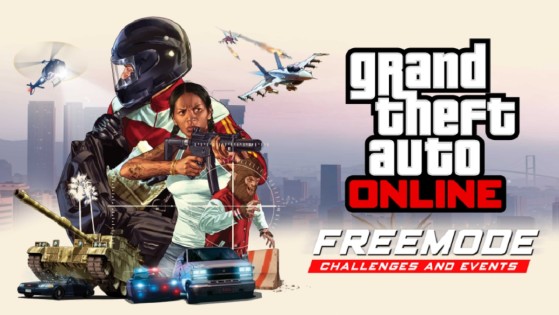 Weekly Updates are now available in GTA Online starting May 12. On the program for this new week, new bonuses, but also and above all vehicles to win, including the Bravado Verlierer.