The Nintendo Switch , Nintendo's legendary console, has been out for 5 years now and continues to sell around the world. Both a home console and a portable console, it has won over thanks to its unique concept and its catalog of new games. Not long ago, Nintendo unveiled the company's results for the last fiscal year (from March 2021 to March 2022) and it is possible to notice that many buyers of the console in question already owned a Nintendo Switch. The CEO of Nintendo even said: "On the sales figures for the previous fiscal year, approximately 25% of global hardware purchases were made by those who already owned a Nintendo Switch" ... Two consoles, but why?
It is important to note that this article is about guesswork , and is (perhaps) not about official causes. In addition, we will speak here of people with several Nintendo Switch, and not of households, in which it is common to find several consoles (for children in particular).
Lack of storage
It is true that the lack of storage is a real problem for some players. The Nintendo Switch has, as standard and without any SD card, 32 GB of storage , which may not seem like much compared to the 500 GB of the PlayStation 4 or the Xbox One. Although the Switch OLED has doubled the storage space (64GB), it is still necessary for gamers to purchase an SD card, an external storage space.
Although the games compatible with the Nintendo Switch are less "heavy" than those available on other consoles, storage space is still limited, unless you invest in an SD card (up to 2TB) .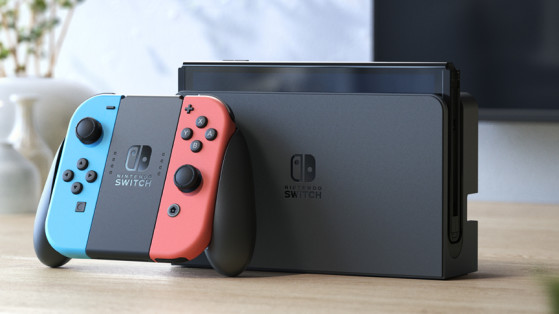 It is therefore quite possible that some players wanted to buy a console because, for those who bought the Nintendo Switch in 2017, the storage space may be saturated. Players wishing to keep their games installed on the console can therefore alternate from one console to another .
The arrival of the other Switches
The other console versions undoubtedly play a key role in these Nintendo Switch multi-acquisitions. On this, Nintendo Director Shuntaro Furukawa said, "About 30% of Nintendo Switch Lite unit sales were repeat purchases (demand for additional Nintendo Switch consoles after the first) and 40% of Nintendo Switch OLED unit sales Model were repeat or replacement purchases" .
As for the Switch Lite, it's highly likely that gamers wanted the ultimate portable experience . The Nintendo Switch is a partially portable console, but it's still much larger and more imposing than the Lite model. The portable console, released in 2019, can give little hands around the world better handling of the Switch.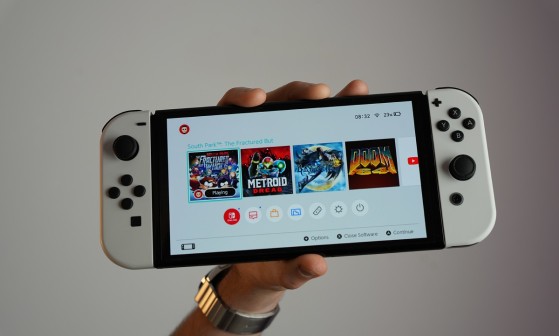 Regarding the Switch OLED, released in 2021, it is possible that players have succumbed to the trend, 4 years after the release of the first version of the Nintendo Switch. Additionally, the company's latest console has much improved technical and graphical capabilities . Unlike the classic Nintendo Switch's 6.2-inch LCD screen, the latest console has a 7-inch OLED screen. All this with the aim of offering players better brightness and much more pronounced contrasts.
As you have understood, the Switch OLED is an "improved" version of the classic Nintendo Switch, with better storage , better graphics and much more intuitive and therefore easier use . A major argument that surely encouraged console fans to buy another copy.
For the coming fiscal year, Nintendo even plans to sell more OLED Switches than classic Nintendo Switches, seeing the success of the latter version. One thing is certain, all versions of the Nintendo Switch will be able to charm players around the world, as it has done in recent years. A bright future for this legendary console!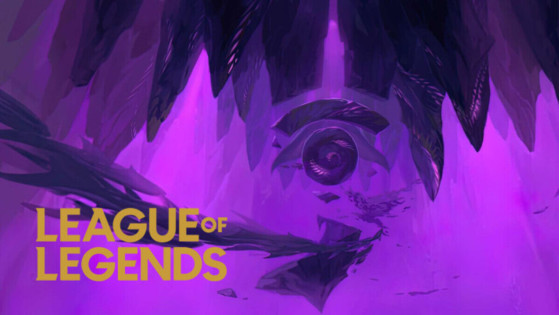 Bel'Veth, the next champion of League of Legends has been teased for months but is still quite mysterious today while Riot Games usual champion reveal should have told us more already, but why?