Once again the city of Los Santos welcomes its new bonuses via GTA 5 Online. For this new week, significant bonuses, but also exclusive bonuses reserved for next-gen players.
Lots of GTA$ and RP bonuses in GTA Online this week
This week in GTA Online, there are a lot of modes and missions that offer very interesting bonuses as far as GTA$ are concerned and which at the same time put cars in the spotlight.
Thus, the races of special vehicles and the races of so-called classic cars offer you for the next 7 days quadruple earnings with 4x more GTA$ and 4x more RP. In addition, ultralight races, premium races and improvised races also offer you small bonuses with their doubled rewards.
LS vehicle to win
Like every week for LS Auto members, a car is up for grabs and this week it's the Investero Coquette Classique. To hope to get your hands on it, you must finish in the top 3 of a pursuit race and this 3 days in a row.
Only on PS5 and Xbox Series
Hao's Special Works: See how a vehicle upgraded by Hao's Special Works performs on the short route between Del Perro Beach and Murietta Heights in this week's new HSW Time Trial.
Hao's Premium Test Ride: Karin S95
Podium and promotions of the week
This week at the Diamond Casino, a new vehicle is up for grabs and it's the Dewbauchee JB 700W. Try your luck by spinning the wheel of fortune, but be careful, you only have one try per day.
Here are the promotions:
50% off Imponte Nightshade

40% off the Grotti Itali RSX

40% on the Principe Deveste Eight

40% off the Lampadati Casco

40% off the BF Buggy Rampe

40% off the JoBuilt Phantom Wedge

40% off the Nagasaki Blazer Aqua

30% off the Benefactor BR8

30% off Progen Emerus

30% off the Grotti Itali GTO

30% off the Imponte Beater Dukes

30% off the Bravado Gauntlet Classic

30% off the custom Bravado Gauntlet Classic

30% off the Coil Rocket Voltic

30% on the Auto Workshop
GTA+
This Month's GTA+ Member Benefits:
The Agency in Rockford Hills for access to the Contract

Grotti Brioso R/A and HSW upgrade with 2 exclusive deliveries

Free clothes and accessories

2X GTA$ on Security Contracts

Additional bonuses for members
Prime Gaming
GTA Online players who manage to connect their Rockstar Games Social Club account to Prime Gaming will receive GTA$100,000 for playing anytime this week.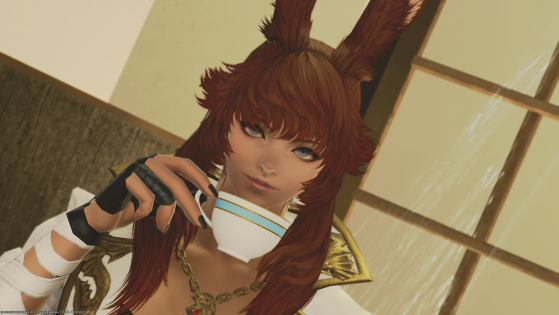 Patch 6.11a Hotfixes maintenance of Final Fantasy XIV is coming very soon and here's everything about the server status and update planning.