Since its announcement about two years ago, the animated series Cyberpunk: Edgerunners has received little attention… Until today! Thanks to a visual, a trailer but also a release window, we learn more about the production of CD Projekt RED and Trigger!
The Cyberpunk universe is expanding
Although Cyberpunk: Edgerunners does not share the same plot as Cyberpunk 2077 at all, it does share its universe. In the animated production, viewers will follow the story of David and Lucy , two young teenagers surviving in a city rife with violence and where most of the population has genetic modifications. In this lawless environment, David is an Edgerunner, a mercenary.
On the project are CD Projekt RED, of course, but also Netflix, platform on which the animated series will be broadcast, and Trigger, which had animated Little Witch Academia, Kill la Kill or even Promare. There are a lot of people on this project, which will see the light of day very soon, in September 2022 to be exact, on Netflix!
The official Cyberpunk: Edgerunners page revealed today the identities of the two main protagonists , drawn by the series' character design director Yoh Yoshinari! A trailer for the animated series has also been released, which sends heavy and promises its viewers maximum action.
We observe David and Lucy , in a recognizable city, that of Cyberpunk 2077. Although we still do not know everything about the plot of the animated series, we can suspect that it will contain a lot of action, futuristic fights, or genetic modifications of any kind.
In an exclusive clip published by Netflix, we observe our two protagonists during what seems to be a rescue mission. The fights against the Maelstrom Gang are very bloody, but above all very stylish!
Cyberpunk 2077 players will not be disappointed, we recognize the futuristic / gore atmosphere specific to the game. It will therefore be possible to find the adventures of David and Lucy next September, on Netflix. We do not yet know the exact date of release of the animated series, we know all the same that it should include ten episodes . Strongly September then!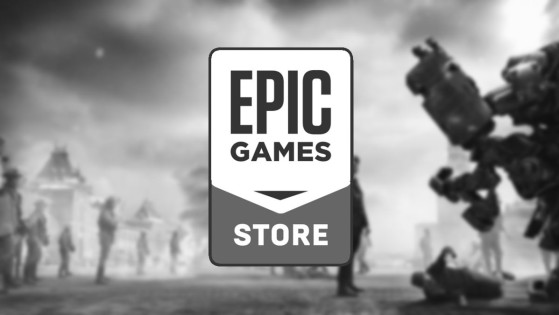 Find the list of free games currently available for download for the month of June 2022: list updated weekly. Epic Games Store does not change its good habits with a game per week which will thicken your library a little more, every Thursday at 5:00 p.m.