Most of the major changes in League of Legends relate directly (spell changes) or indirectly (changes on the map like plants, elemental dragons) to gameplay. However, whoever will arrive on Akali has nothing to do with that, because it is her voice in the game that will be modified , for all her skins. Riot Games does not do things by halves, by offering the services of a dubbing size for our favorite kunoichi.
Ashly Burch to cover Akali's lines
Note that for now, only the English version of Akali's voice will be changed. The American publisher has chosen to call on Ashly Burch to re-record its iconic lines. This dubber got her first role thanks to her brother Anthony Burch, then screenwriter of the game Borderlands 2 . Ashly will lend her voice to the character of Tiny Tina, a relatively secondary character until the fourth DLC. This 13-year-old girl in the second game, who becomes a 20-year-old woman in the third game, will finally have a dedicated title: Tiny Tina's Wonderlands.
If Ashly was entitled to a little help from fate for her first role, she will have directly proved that her brother was above all able to recognize her talent. She will become the voice of Chloe in Life is Strange , of Aloy the main protagonist of the Horizon license, Cassie Cage in Mortal Kombat X, Chun-Li in Marvel vs Capcom: Infinite as well as Teppen, and finally Mel in The Last of Us part II . She has won multiple Golden Joystick Awards , and was also nominated multiple times for an Emmy (one of which she won) for her performance in Adventure Time, where she voiced multiple leads.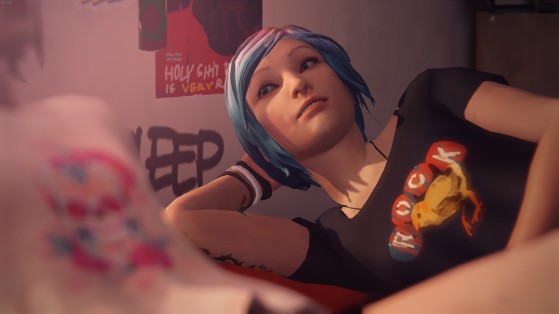 This won't be her first collaboration with Riot Games , as she already voices Viper in Valorant . The world of MOBAs is also familiar to her, as she plays Dark Willow in DotA 2 .
Why change Akali's voice?
An answer was given by Spideraxe (a Rioter). According to her statement, the goal is to make sure that Akali's voice is the same regardless of the universe in which she appears. Recently announced on Legends of Runeterra , Akali is exporting for the second time outside the MOBA, after becoming one of the stars of K/DA and True Damages . It could also mean she'll appear in the fighting game Project L , which wouldn't be surprising given her popularity in League of Legends.
However, this is not for everyone. Some dislike Akali's new rendition , finding the voice gives her a different identity than she always had, and wonder why the studio simply didn't bring in her original voice actress. Others are content to point out that Miss Fortune has three different voices in different games , and that hasn't bothered anyone so far.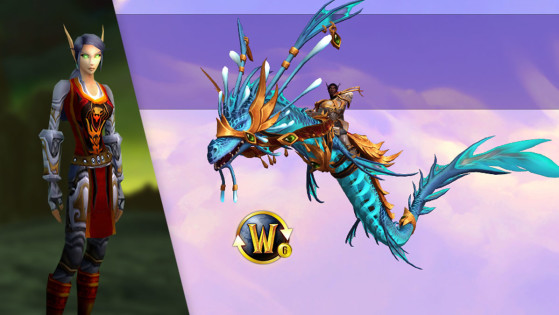 Blizzard has launched a new Promotional Pack in the World of Warcraft: Shadowlands store including the Great Nethergorged Wyrm flying mount and the Tabard of Flames for the purchase of 180 days of play. But the offer only lasts a very short time. time, don't delay!