This week, the nominees for the 74th Emmy Awards were announced, a prestigious ceremony that honors the best shows and the best professionals in American television each year . And in the middle of great series like Ted Lasso, Squid Game, Euphoria or Succession, we find the one that won our hearts last year: Arcane, the series inspired by the League of Legends universe.
Arcane was one of the big shows of the last year, becoming one of the most watched on Netflix, as well as one of the most discussed in general on social media. Riot Games and Fortiche's animated series won over critics and audiences alike with characters like Powder (aka Jinx), Vi, Caitlyn, and Jayce, as well as a novel visual style and narrative treatment compared to classic adaptations video games on screen.
Recognition by the greatest
Arcane garnered a total of 2 Emmy Award nominations: "Best Animated Program of 2022" and "Best Sound Editing for a Series". These two nominations relate to the same episode, the sixth titled When the Empire Crumbles . These are the first two Emmy nominations for Riot Games, recognition for the studio.
She will still have to face animation heavyweights like Love Death + Robots, Rick & Morty or The Simpsons to name but a few.
It's hard to put into words what it means to be nominated alongside such a fantastic group of creators and projects. The six-year journey to Arcane wouldn't have been possible without the more than 400 professionals who put their hearts into it: our colleagues at Riot and their incredible passion for these League of Legends characters, our friends at Fortiche and their animation top notch, our partners at Netflix and their support and faith in our story, the voice actors who have brought our characters to life in a multitude of languages, our fantastic writers, producers, outside vendors, musicians, sound and voice studios , and so many more...and of course, our League players who have invested in our world, our champions and our stories for years...all of this is, and always has been, for you.
Christian Linke, co-créateur et producteur exécutif d'Arcane
We can be a little disappointed that the series is not nominated for the best original song for Enemy , the song of the credits of Arcane. This title, composed and performed by Imagine Dragons and JID, was a huge success on streaming platforms, but also on the airwaves.
Waiting for a second season
Although confirmed for several months, we don't know much about the second season of Arcane. The ending of the premiere makes it clear that the rift between Zaun and Piltover has been sealed, but it remains to be seen what will happen once the projectile launched by Jinx at Jayce and the rest of the crew hits the mark .
Riot Games keeps us in suspense, and we will have to wait until 2023 to finally know the rest. And we hope that one thing, that the sequel is up to the first season.
See you on September 12 for the 74th edition of the Emmy Awards , but above all to find out whether or not Arcane will win one of these prestigious statuettes.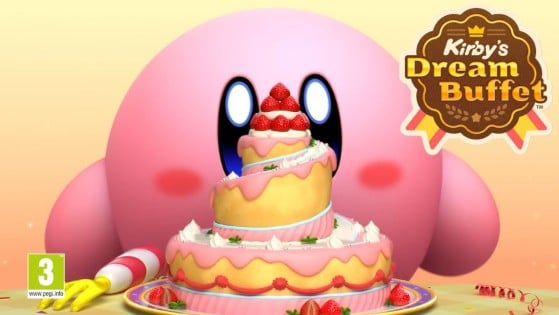 Kirby's Dream Buffet is coming to Nintendo Switch this summer and offers a delicious selection of food-themed obstacle courses to race down together.