Xbox continues to fuel its biggest online proposition with new licenses thanks to its many large-scale takeovers and new services, such as this offer in the test period and which will allow players to share their Game Pass account with their family .
A family Game Pass Ultimate account
Tested in Ireland and Colombia, this new program will allow you to share the Ultimate Xbox Game Pass account with members of your family , a bit like Steam and its family mode, but by paying. For the moment the exact price of this new feature has not been specified, but all those who choose to try it, will convert their remaining Game Pass time in the process: for example, your normal GPU month will turn into 18 days of GP Ultimate with the family offer. VGC has done the math and it would amount to €25 per month for the family subscription, against the €15 currently requested.

Xbox Game Pass, the king service
For the moment the domination of Xbox Game Pass in the small world of subscription services giving access to a bouquet of free games is undeniable . Available both on your old Xbox One and on your mobile, the application has even been exported to certain connected TVs to completely dispense with a console: by simply connecting an Xbox controller to the right device, you can enjoy everything the Game Pass catalog thanks to the cloud. The goal for Microsoft is to appear on as many types of devices as possible, in order to reach the widest possible audience : a strategy that will surely pay off in the medium to long term for the American manufacturer.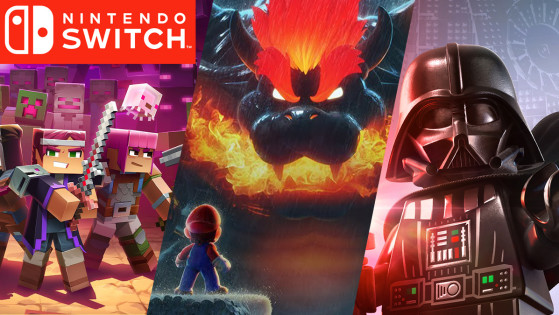 Do you want to spend your month of August at home cool and enjoy good times with friends or family on Nintendo Switch? That's good, some great multiplayer games are currently on sale on the console!