It was on July 26 that the Online mode of Grand Theft Auto 5 welcomed the major update through that of Criminal Enterprises. If the novelties were indeed present, the developers have not finished revealing it since this week again, new vehicles are available in Los Santos.
The sky of Los Santos is threatening!
Residents of Los Santos, watch out for the next few days! A new random event has appeared , and it's a contraband plane crash. If you want to get your hands on his merchandise, no problem, just go to the blue dot indicated on your map.
In addition, another random event is also available, and it indicates a contraband cache . To locate it, look in the sky for yellow smoke and then interact with it. For the rest, you will have to go to the various points indicated, also by yellow smoke. The good news for these two events is that they are available in all types of sessions.
New car !
As we told you a little above, over the next few weeks, cars will gradually join GTA Online, and this week, it's the Imponte Ruiner ZZ-8 's turn to make its arrival in the game. To get your hands on it, head over to the Southern San Andreas Super Autos website.
GTA$ and RP Bonuses
Like every week, the starry firm allows you to fill your pockets through several modes and missions. This time around, you can walk away with triple rewards across Biker Contracts , as well as double rewards across Land and Air Races this time around . Finally, the new races of Cayo Perico also allow you to make you moula, since they offer you double GTA$ and RP.
Vehicle reward
Since the Los Santos Tuners update, LS Auto members can drive away with a new car every week. This time it's the Vapid Retinue , and for that you need to finish in the top 5 of a street race race for 2 days in a row .
Dealer vehicles
Recently, two new dealerships have joined GTA Online, with Luxury Auto and Premium Delux Motorsport. Here are the vehicles you can find there:
Luxury Auto
Imponte Ruin ZZ-8

Ocelot Pariah

Premium Deluxe Motorsport

Declasse Impaler

Karin Sultan Classic

Vulcar Fagaloa

Vapid Speedo

Weeny Dynasty
Podium and promotions of the week
A new car is up for grabs at the Diamond Casino Resort and it's the Dewbauchee Rapid GT Classic. To win it, try your luck by spinning the wheel of fortune, but be careful, you only have one try per day.
Here are the promotions of the week:
50% off the Ocelot Pariah

50% off the Pegassi Vortex

40% off the Declasse Impaler

40% off the Karin Sultan Classic

40% on Benefactor Glendale

40% off Willard Faction Custom

40% on the Marshall Horse

40% on Biker HQs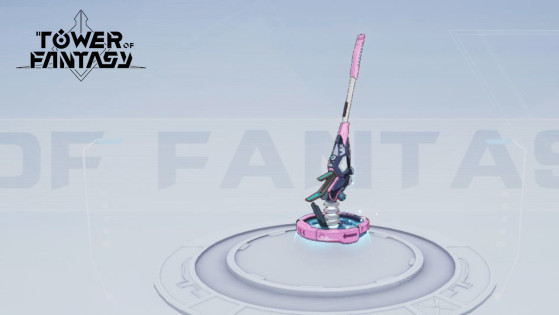 In addition to the motorcycle or the cube, it is possible to obtain other mounts on Tower of Fantasy. In this guide, we focus on the floor polisher-like mount, the Hunter. Exploration of the open world will be required, so roll up your sleeves, there's some cleaning to be done!