Who doesn't know Amouranth and her olé olé streams, with the latter very often dressed in light clothes with, sometimes, a horse mask? Famous streamer on the Twitch platform with no less than 5.7 million subscribers, Kaitlyn Michelle Siragusa of her real name has proven on several occasions, despite the haters, that she is a real businesswoman and that her success is well established.
Lately, she has aroused concern among her fans by posting rather strange tweets, declaring that " something terrible has happened "... But what is it?
Amouranth's hot tub explodes!
In the streaming industry, the biggest broadcasters often have a room dedicated to their streaming activity, with then real studios in which everything is there. Amouranth was no exception to the rule and had a room in which its equipment reigned supreme, but also and above all... its famous jacuzzi! Yes but now, it seems that being a streamer specialized in Hot Tubs can sometimes be very risky !
On the blue bird's social network, the young woman indeed posted some rather disturbing messages which said that something had happened, and if the fans were worried, and we understand them, Amouranth subsequently explained what really happened.
According to the young woman, her jacuzzi would have literally exploded, which would then have destroyed her entire streaming room , ouch! Unfortunately, at the time of this writing, there are still no photos that can attest to this incident, but Amouranth has announced that she will soon post some on social networks.
Replacing her hot tub shouldn't be a real problem for her when we know how much she weighs in the middle. According to his last declarations, Amouranth would earn thanks to OnlyFans from 1.4 to 1.5 million dollars per month, and only thanks to this network. Regarding her Twitch income, they too must be quite enormous, and the businesswoman that she is does not seem to want to stop there since we recently learned that she was going directly to the competition of OnlyFans to helping to develop a new network: Shush Club .
At the time of writing these lines, mystery still reigns as to the exact nature of this famous new platform, but we imagine not without difficulty that it should be a network reserved for an informed public. In addition, we had also learned that the latter would be more secure for people who would like to distribute content there...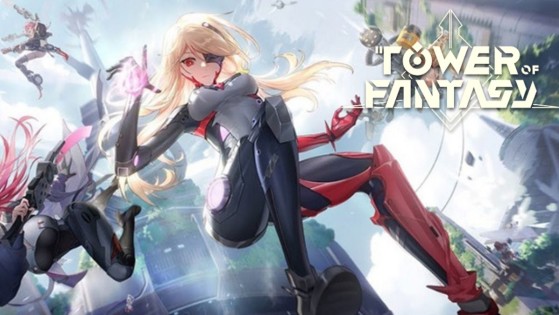 Nemesis is aptly named. It currently terrifies ToF's PvP mode, with no real competition. Possibility of stun, damage, sustain... Many players complain about the absolute versatility of the character who, coincidentally, is featured in the game's first "limited" banner.