The 2022 League of Legends World Championships will take place from September 29 to November 5 in North America. It will have taken 6 years of waiting for the continent before hosting the competition on its soil. At each edition of the most prestigious tournament of the year, a very special skin comes to accompany the event, the skin of the championship or the world, as it is called from this year. After LeBlanc in 2020, Jarvan IV in 2021, heading to Shurima this year!
A 10 year old tradition
The Worlds skins appeared in season 2, in 2012, with Riven from the championship. A revamped version of this skin was also released in 2016, to celebrate the return of Worlds to North America—the year that crowned T1 for the third time. For this edition, it is therefore Azir who was chosen, which is not really a surprise. All leagues combined, it has a presence of 32%. For example, during the LEC Summer Spring, his presence is 45.7%, a very high rate for a champion who, it should be remembered, is chosen according to the choices of the pros throughout the season and not the community.

This will be an epic 1350 RP skin — four chromas have already been announced as well. The cosmetic is already in testing on the PBE and should arrive with patch 12.18 scheduled for Wednesday, September 21, 2022, according to Riot Games' official schedule. It will only be available for a limited time. As usual, sales of the skin will inflate the prize pool of the competition (25% of its price exactly).
Worlds (formerly Championship) skins should not be confused with Victorious skins. Worlds skins celebrate the end of the season as well as League of Legends Worlds. They are purchasable in store at the end of each season and then become legendary (unavailable). As for the Victorious skins (War Heroes in French), they are rewards offered to players who have reached the Gold level or higher.
So, are you happy with this choice?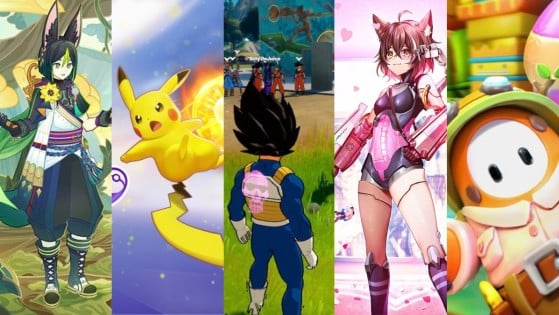 It's back to school, and the developers of game-services concoct for us like every year a farandole of big updates, even outright new chapters in their own right. It's time to dust off your free games, because they contain new features that may surprise you.